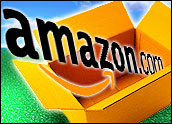 France plans to propose a law that would prevent Amazon from offering discounts and free delivery for books in France.
Amazon's discounts amount to unfair competition and threaten booksellers' business model, culture minister Aurelie Filipetti said.
France is not alone in complaining about Amazon's aggressive pricing, but the country might be unique in its attempts to preserve traditional — or antiquated, depending on how you look at it — business models. Last month, France proposed a tax for devices such as smartphones, laptops and tablets to help fund the nation's arts.
France has also discussed levying fees against Google for displaying snippets of news articles online, and it created a US$12 million fund to help booksellers withstand the move to online purchases.
In other words, France isn't going to take this whole digital revolution thing sitting down.
A spokesman for France's book retailers' union said that Amazon's 5 percent discount with free delivery amounted to selling at a loss. The union has already tried to sue Amazon; the case is being reviewed.
The Amazon announcement comes on the heels of France's threat to fine Google over piracy concerns, so the country is none too pleased with U.S. tech firms at the moment.
[Source: Reuters]
Icelandic Businessman Offers Help to Snowden
Olafur Vignir Sigurvinsson, a WikiLeaks-linked businessman in Iceland, said he has a private jet standing by to take Edward Snowden to Iceland, should the Icelandic government grant Snowden asylum.
Sigurvinsson is a director of DataCell, a company that has processed payments for WikiLeaks. He said that his private jet is sitting ready in China, and that he is waiting for a "positive reaction" from the Interior Ministry; he doesn't want Snowden to be immediately extradited to the U.S.
Snowden, the former National Security Agency contractor turned whistleblower, is believed to currently be holed up in Hong Kong. He mentioned Iceland as a possible landing spot to gain asylum, but there is a snag: Icelandic law doesn't grant asylum to people not in the country.
[Source: Reuters]
UK Gives Google 35 Days to Delete
Britain's Information Commissioner's Office announced that Google has 35 days to delete any leftover data that it mistakenly collected while compiling images for Street View. If it fails to comply, Google will face criminal proceedings.
Google had pledged to destroy all data that it culled from WiFi networks during its Street View expeditions. However, the company admitted last year that it had "accidentally" retained the data on additional discs.
Failure to delete the data "will be considered contempt of court," according to the ICO.
[Source: BBC]
Samsung Unveils Laptop-Tablet Hybrid
Laplet, anyone?
At an event in London, Samsung has unveiled a device that can function as either a laptop or a tablet.
Called the Ativ Book Q, the device runs on Windows 8 and Android software and has both a screen and a keyboard. Hinges allow the screen to cover the keys when the device is in tablet mode, and for the screen to be propped up while being used as a laptop.
Asus unveiled a similar product two weeks ago that also runs on Google and Microsoft software.
The Samsung device weighs 2.84 pounds.
[Source: The Guardian]