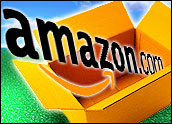 In France, members of parliament unanimously supported a bill designed to restrict Amazon's ability to discount books.
In particular, the lawmakers want to prohibit Amazon's practice of packaging a 5 percent discount with free delivery, a deal so tantalizingly awesome that France is worried about the livelihood of independent bookstores.
The vote brought together right-wing and left-wing parliamentarians who, while not quite as acrimonious as the U.S. right and left, are nonetheless usually at odds.
"Everyone has had enough of Amazon," Aurlie Filipp, France's culture minister, said last year, and the notion was reinforced over the summer when France started publicly floating the idea of a ban on Amazon's discount-and-free shipping combo.
The head of Amazon France said that the bill would be bad for consumers, who often "live far from any bookshop and appreciate being able to buy their books online."
[Source:The Guardian]
Apple Shelves App For Chinese Firewall
Apple pulled the plug on an iPhone app that enabled users to skirt government-imposed firewalls and access would-be restricted sites in China.
The free app, "OpenDoor," surely didn't sit well with Beijing, which likes to keep a tight handle on what websites its citizens can and can't access. Apple has not been bashful about how important China is to the company's future. To that end, Apple held an event in Beijing last month to launch its new iPhones, marking the first time the company ever held tandem events in the U.S. and China.
That said, Chinese regulators hold the keys to the market, so Apple is walking a tightrope trying to appease both consumers and regulators.
[Sources:BBC and Radio Netherlands]
Google's Video Game Vending Machine
Google has unveiled a Google Play vending machine in Japan that allows people to download video games via Android devices.
Customers are supposed to take their phone and press it to a pad on the vending machine; a selected game will download automatically to the device. A large LCD screen on the machine lets customers know the download was successful.
There are both free and paid games available, although the larger purpose of the machines — other than that they're fun and quirky — isn't entirely clear.
[Source:Engadget via Gear Burn]
Google Creates Gallery of Indian Monuments
Google has created photographic tours of 100 historical monuments in India, from the Taj Mahal to underground caves.
The project, executed with the Archaeological Survey of India, isn't part of the Street View brand, but is instead an animated tour.
In 2011, the southern India city of Bangalore forced Google to abandon its Street View image collection of the city.
[Source:WatBlog via Tech In Asia]
For First Time, HTC Hits Red
Taiwanese smartphone outfit HTC lost money for the first time in the third quarter. The company posted an operating loss of about US$119 million, a worse performance than expected.
HTC has been contending with executive exits and, in the words of Reuters, "internal feuding." It has also faced a casing shortage for the HTC One Mini, and three of its design executives were arrested after reportedly dishing trade secrets.
HTC's share of the global smartphone market is at 2.6 percent, down from a peak of 10.3 percent in the third quarter of 2011.
[Source:Reuters]