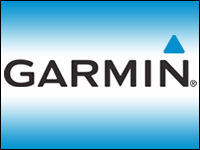 Hardware maker Asus and navigation system manufacturer Garmin announced a "strategic alliance" Wednesday that will result in a line of cobranded mobile phones.
Each company will bring their specialty — mobile telephony and navigation, respectively — to the table for the line of location-centric Garmin-Asus Nuvifone models, several of which are expected to hit store shelves in 2009.
[Click Image to Enlarge]
Garmin originally announced plans for its so-called Nuvifone in 2008. That device will be renamed the "G60" and will be available in the first half of 2009. More info will be announced at the Mobile World Congress show held in Barcelona in mid-February.
Wonder Twin Powers, Activate!
Asus, perhaps best known in the U.S. for its line of ultra-small Eee PC netbooks, is an up-and-comer in the mobile phone space. It makes sense for a navigation company to team with a company that builds phones, Rob Enderle, principal analyst at Enderle Group, told TechNewsWorld.
"The combination of brands and skills should result in a better product. Asus has been in the phone space for a while now, and they started rolling out Windows-based phones last year," he said.
The joint venture is a terrific connection because navigation has become very important, said David Chamberlain, an InStat analyst.
"It offers the ability to make more sophisticated devices that could include navigation, Web surfing, social networking, and is more powerful than the current range of navigation devices — something more computerish but better suited for mobile purposes," he told TechNewsWorld.
"A computer company joining with a navigation company is a one-two punch for computing devices that are connected and know where you are. That has a terrific amount of value," Chamberlain added.
You Are Here
All the Garmin-Asus Nuvifone devices will be LBS (location-based services)-centric, the two companies said. The handsets will offer the same turn-by-turn, voice-prompted navigation features built into high-end portable navigation devices by Garmin. They will also include preloaded maps and millions of points of interests that will enable users to quickly find a specific address, spot a business' name, or search for a destination by category.
The devices will also offer access to online points of interests using Internet-enabled local search. Information about local merchants and attractions will be continually updated via the Internet. Users will also have access to Ciao, a social networking application that serves as a bridge between multiple location-based social networks and integrates them into one device, according to the companies.
LBS-centric handsets could compete well in the space, depending on how well they are marketed, said Enderle.
"LBS has not been much of a driver. The cell phone providers have been pitching LBS since the beginning of the decade and [have] not been able to come up with a compelling service," he pointed out.
To make LBS-based devices a must-have for consumers, there has to be a reason for people to want them.
"Even on the iPhone, people are not buying many LBS applications. What's really driving the smartphones are the app stores that offer a variety of applications and a compelling interface. If you look at the devices that are becoming popular — the iPhone and G1 — they have things like an app store that allow you to customize the phone to your specific needs. They are compelling, have attractive designs and are easy to use," he said.
The partnership highlights the growing use of devices that are not mobile phones, but are connected to the cellular network, such as the Kindle, noted Chamberlain.
"What this points to is that people want to be connected to the Internet, and the cellular networks are a really good way to do that. They have a lot of bandwidth and wide coverage. You might have a navigation device, media player, mobile television, and what I think is that we're going to see more and more devices that are not cell phones, but that will use the cellular network, like netbooks and mobile Internet devices," he said.
"Instead of saying we have to make a cell phone that does all these functions, now we can say, let's take a device with a specific function and add a cell phone. I can envision a lot of services and applications for those types of devices," Chamberlain stated.