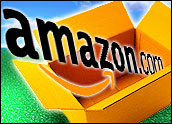 Workers at Amazon in Germany are striking yet again in an effort to coax the company into better pay and conditions.
Hundreds of workers at two Amazon centers, one in Bad Hersfeld and one in Leipzig, walked out on Monday.
At the heart of the strikes — there have been a handful of short strikes by Amazon workers in Germany this year — is Amazon's classification of itself as a logistics company. Workers are pushing for a collective bargaining agreement that would bring payment and working conditions in line with those who work in the "mail order and retail" sector, which has more generous minimum requirements than logistics.
The union organizing the strikes has floated the idea of expanding walkouts during December, muddying up Amazon's holiday operations.
Germany is Amazon's second-biggest market behind the U.S. and accounts for about one-third of the company's overseas sales. Amazon employs 9,000 people there.
[Sources:Reuters;The Associated Press]
Apple Acquires Israeli Company for $350 Million
Apple has agreed to fork over about US$350 million for PrimeSense Ltd., an Israeli company best known for making the motion-tracking chip technology used in Microsoft's Kinect game console.
PrimeSense's technology would figure to expand Apple's future product capabilities by enabling them to detect movements and objects. PrimeSense is reportedly developing depth-sensing technology that could be used by 3D cameras in mobile phones to perform all sorts of fun tricks.
Earlier this year, Google acquired Israeli social navigation outfit Waze for $1 billion, so it's been a good year for Israeli tech companies.
[Source:Businessweek]
Extramarital Affair Website Tries to Massage Singapore Authorities
Noel Biderman, the CEO of Ashley Madision, a website premised on facilitating affairs between people who are already married, is hoping to strike a "resolution" with Singapore's Media Development Authority to unblock the site.
Singapore blocked Biderman's site earlier this month, even before its official launch, after a popular Facebook petition opposed it.
Biderman told Singapore media that there are "societal benefits" to the site, which is available in 34 countries.
[Source:TodayOnline.comvia Tech In Asia]
Qualcomm Chief Talks About Biz in China
U.S. restrictions on Chinese telecommunications companies and ongoing revelations about NSA snooping are having an impact on Qualcomm's operations in China, according to company CEO Paul Jacobs.
Qualcomm is "seeing increased pressure," Jacobs said, adding that all U.S. tech companies are in the same boat. He didn't out and say that the U.S.'s treatment of Chinese telecoms and/or NSA revelations were hurting sales, but he did say that the events had informed the company's approach: You "have to be very cautious," he told The Wall Street Journal.
Qualcomm generated $1 billion in revenue from the Middle Kingdom in the fiscal year that ended Sept. 29.
[Source:The Wall Street Journal]
Journalists Use Drones to Survey Philippines Typhoon Damage
Journalists are enlisting drones to get views of the damage caused by Typhoon Haiyan in the Philippines.
One drone was launched by British photographer Lewis Whyld, whose images both appeared on CNN and helped rescue workers discover and recover a pair of bodies, The New York Times reported.
To be fair, the Philippines isn't the first venue in which journalists have used drones. The AP and News Corp. have used them in the past to show disaster areas, while nature documentaries have used these remotely piloted aircraft systems as well.
[Source:The New York Times]