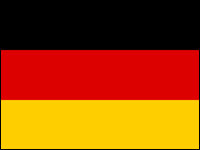 The UK's NSA-ish surveillance program, "Project Tempora," has drawn the ire of the German government.
Sabine Leutheusser-Schnarrenberger, the Germany justice minister, sent a pair of letters Tuesday to the British justice secretary detailing the angst and anger that Britain's snooping has caused. Germans were already in a tizzy over U.S. surveillance practices, and the recent disclosure that the UK engages in similar surveillance has them even more on edge.
Saying Britain's program sounded "like a Hollywood nightmare," Leutheusser-Schnarrenberger demanded that the UK divulge the extent to which Germans were targeted by Project Tempora, which is believed to collaborate with U.S. spying programs.
Echoing President Obama, UK officials have insisted that the data-collection programs operate according to the law. Of course, that argument might not hold weight with Germans who were surveilled without knowing UK law.
[Source:The Guardian]
Hackers Claim U.S. Soldier Data Dump
South Korean media are reporting that hackers have leaked to websites personal details of tens of thousands of U.S. troops.
The hackers claims to have released personal details for 40,000 U.S. troops — including birth dates and ranks of soldiers stationed in South Korea — as well as more than two million South Korean workers.
Numerous websites were shut down Tuesday in South Korea and North Korea amid hacking threats. The main websites of South Korea's presidential office, as well as some media outlets, were shut down.
[Source: Reuters]
Turkish Mayor Blasts CNN, BBC
Two days after launching a Twitter campaign against a BBC journalist, Melih Gkek, mayor of the Turkish city Ankara, took to Twitter to decry reports from CNN, which he says defamed Turkey's government.
Gkek, who has been a staunch opponent of ongoing protests and demonstrations in Turkey, created a #stoplyingCNN hashtag to rail against the news network. His goal was to "show the entire world CNN's lies" by making the hashtag a trending topic.
CNN drew the ire of Gkek for a photo it published showing a rally for prime minister Recep Tayyip Erdoğan. The headline was, "Anti-government protests in Turkey," even though that particular rally was pro-government.
CNN quickly changed the gallery title to the more neutral "Demonstrations in Turkey," but that hasn't appeased Gkek.
Gkek also used Twitter to go after Selin Girit, a BBC journalist Gkek said was an "agent" working for the UK.
[Source: France24.com]
British Airways Loosens Mobile Device Rules
On July 1, British Airways will become the first European airline to allow passengers to switch on their mobile devices shortly after landing — and before reaching a terminal.
Airline passengers seem to do this all the time anyway, but British Airways is the first to officially condone powering up before the plane is stopped.
Other airlines from outside Europe have long allowed this practice. In the U.S., meanwhile, the FAA is apparently considering relaxing such rules even further.
The rule change is designed to give passengers "that extra time to phone ahead for that important business meeting, check their emails or make sure someone is there to meet them at the airport," according to British Airways.
Devices must remain off during takeoff and until the plane reaches 10,000 feet.
[Source:BBC]