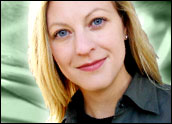 While Congress debates an US$850 billion healthcare bill with questionable benefits, leaders in the technology industry are quietly creating products and services that will truly reform healthcare. This Thanksgiving, for example, Americans can be appreciative of the incredible price decline in genome sequencing, one of the most important health advances.
The genome is like the source code for humans, and cheap sequencing for individuals will kick-start a real revolution in personalized medicine. Advances in the biotech industry are moving faster than Moore's Law, making the price differentials for sequencing on a yearly basis almost unfathomable.
For instance, the first Human Genome Project cost roughly $2.7 billion. In 2007, it cost about $2 million to sequence James Watson's genome. As of this month, California-based Complete Genomics announced that it had sequenced three genomes for well under $10,000.
"This high-quality, cost-effective approach to genome sequencing will allow researchers to study complete genomes from hundreds of patients with a disease to advance the understanding of the genetic causes of that disease, with an end to preventing and treating common human ailments," said Cliff Reid, chairman, president and CEO of Complete Genomics.
Health-Boosting Apps
Of course, Complete Genomics is not alone in this area, and competition will create enormous benefits for all human beings, including the ability to re-engineer parts of our bodies that aren't working well.
Another tech-driven area that helps to personalize medicine is the large selection of iPhone applications aimed at giving individuals better control over their health.
One example is Epocrates, which lets users view up-to-date clinical data and check for drug interactions — an ability that can help save lives.
A similar mass consumer technology that has had a big impact is the Nike + iPod sensor system, which lets individuals keep track of their runs. By logging data such as hours and miles completed, the system helps motivate people to exercise more than they would otherwise do.
So far, more than 1.2 million runners have together tracked more than 130 million miles and expended more than 13 billion calories, reported Wired magazine. And even nonrunners can increasingly access electronic health records.
Both Microsoft and Google will attest that getting doctors and hospitals to agree to put patient data in electronic and sharable form has not been easy, since it requires a big culture change. Still, there has been progress.
Electronic Records May Save Lives
For instance, one of the leaders in electronic health records is