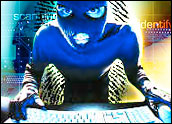 Six people have been arrested for their involvement in a worldwide ATM heist that resulted in the theft of US$45 million from two Middle East banks.
Five men and one woman, all from the suburbs of New York City, were charged with being members of a cybercrime outfit that lifted debit card information from MasterCard. The six people were accused of being "cashers" in the crime ring; they reportedly withdrew nearly $3 million from 140 ATMs in NYC. There are believed to have been similar "cells" in more than 20 countries.
The complicated operation worked by hacking into, and stealing debit card data from, the National Bank of Ras Al-Khaimah in the United Arab Emirates and the Bank Muscat in Oman. The hackers then raised the withdrawal limits on cards and went to town.
[Source:Reuters]
Samsung Looking for Rare-Earths Replacements
Samsung is investing about $1.4 billion in a lengthy research project designed, in part, to develop alternatives to rare-earth substances, which are key components in an array of high-tech products.
The quest to replace, or at least complement, rare earths is part of the Samsung Future Technology Cultivation Project. Among the 27 research areas in question is whether optoelectronics materials can replace rare earths.
China is the leading supplier of rare earths. The country, however, has been accused of choking off the supply of said materials in a move Beijing claims is designed to avoid over-exploitation, but which others claim is the Middle Kingdom's way of driving up prices.
[Sources:Joongang Daily and The Register]
Google, Microsoft Cleansing Search Results
Google and Microsoft issued a joint statement saying that they will roll out software that makes it harder for users to search for child abuse materials online.
The software, to be launched in Britain and other English-speaking countries, will make it so any searches for child sexual abuse-related content will yield no links to illegal content.
Google and Microsoft are sharing picture-detection technology as well as technology to identify and nix illegal videos. Google will also adorn more than 13,000 queries with warnings declaring that child abuse is illegal.
[Source:The Associated Press]
UK to Sick Surveillance Agency on Online Filth
The UK's Government Communications Headquarters will be enlisted to weed out child abuse materials from peer-to-peer networks, according to British Prime Minister David Cameron.
Cameron's announcement followed news that Google and Microsoft planned to do more to remove links to child abuse material from search results. That, however, still leaves the so-called "dark Net," which isn't accessible through search engines but is nonetheless a potential hotbed for deplorable materials.
The GCHQ is far better known for its partnership with the NSA — the NSA and GCHQ reportedly partnered up to conduct oodles of tag-team snooping. Cameron said that "that expertise is going to be brought to bear to go after these revolting people" peddling child abuse on the dark Net.
[Source:The Guardian]
Tencent to Offer 10 TB of Cloud Storage
Chinese tech giant Tencent will offer 10 TB of cloud storage for international users starting next year.
That is an absurd 682.7 times more space than Google Drive offers. Or, as Tech In Asia points out, enough space to store the entire series of Breaking Bad — the entire HD series — 333 times.
Tencent's offer will be available only in English, which would seem to signal its intentions to expand beyond China.
[Source:Pando Daily via Tech In Asia]