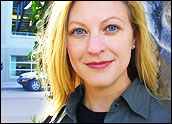 There are only 10 days left in 2006, ample time to review — and hopefully learn from — past mistakes, including at least five policy blunders that should not have happened in California this year. Start with the most recent: the city of Berkeley's new nanotech regulations.
By preemptively classifying nanotech products as "hazardous materials," Berkeley politicians are setting a dangerous new precedent in California. The new rules threaten to erode hundreds of millions of dollars worth of new nanotech goods that could create jobs and beneficial products for consumers in coming years.
Nanotech, WiFi, Net Neutrality
Rather than discouraging innovation and investment, local government officials should engage in a constructive dialogue with nanotech experts and researchers. Instead, it appears that the city known for hippies and free speech would rather dictate terms. Yet Berkeley wasn't the only city to choose the wrong path.
San Francisco made headlines when Mayor Gavin Newsom proposed building a city-run wireless broadband network on the backs of local taxpayers. In 2006, the project morphed from a completely socialist technology model to a private-public partnership.
Even with the changes, San Francisco still is engaging in a big-government approach to broadband deployment, a risky taxpayer scheme that has left even the private WiFi network partners publicly complaining about the local bureaucratic morass. Then there's the failure of lawmakers in 2006 to snuff out worrisome demands for "net neutrality."
According to this idea, Internet service providers should remain neutral with respect to the online content they carry. Positioning themselves as defenders of freedom, net neutrality advocates argue for greater government control of the Internet and price controls for service providers.
Of course, the telecommunications industry already has a long and disastrous history with price controls, making net neutrality one of the most hazardous ideas for the Internet since the Communications Decency Act. That issue followed on the heels of some stone-age thinking at the California Public Utilities Commission.
Telecom Rule Tricks
Earlier in the year, Commissioner Diane Grueneich initiated a dangerous move toward old command-and-control regulation for all carriers through her alternate proposal for a Telecommunications Bill of Rights.
"We found that consolidation of the consumer protection rules provides economic benefits through reduced regulatory uncertainty as well as reduced complexity," the proposal stated. What Grueneich's vaunted "consolidation" actually meant, though, was the application of new rules to the wireless sector — a disturbing case of double-speak.
The consolidation of rules found in various statutes could be used to exert greater control over companies, stifling innovation and competition. Grueneich's proposed plan was no deregulatory document, even though she tried to frame it that way.
In 2007, Californians should be wary of such games, especially when they are also being forced to watch mounds of "phone pork" pile up at their expense.
USF: Invitation to Defraud
Once again, California was the biggest recipient of largesse from the Universal Service Fund (USF), a federal technology subsidy that was supposed to ensure affordable telephone service for every American but has instead facilitated criminal exploitation of the public trust.
Through the USF funding scheme, unaccountable bureaucrats taxed telephone companies to give away billions of dollars in subsidies to mostly small rural phone carriers and classroom technology vendors who participate in the Fund's "E-Rate" program.
Lacking proper public oversight and accountability, USF has proven an easy mark for companies to defraud, especially those in the Golden State, which rakes in more than US$4.5 billion in USF disbursements each year.
In February 2006, federal auditors found that school officials in southern California misspent more than $2 million in USF funds to purchase personal laptop computers for employees. With this unwieldy government program, that barely scrapes the tip of the iceberg.
After reviewing these policy gaffes, legislators should realize afresh that the technology industry is important for jobs and new innovative services and products. In 2007, legislators should let technology thrive, and make waste and corruption disappear. Californians deserve no less.
---
Sonia Arrison
, a TechNewsWorld columnist, is director of Technology Studies at the California-based
Pacific Research Institute
.
---