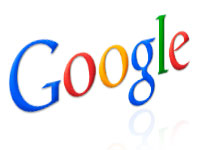 Belgium down — a bunch more to go.
Google has struck a deal with Belgian newspapers that will allow it to avoid paying large copyright fees.
Belgian media publishers first demanded that Google fork over fees for displaying content back in 2006.
While Google has resolved this particular spat with publishers, there are still plenty of other countries, including France and Germany, where media outlets are seeking compensation from Google for displaying links and snippets from news articles.
The nuts and bolts of the Belgium deal aren't entirely clear. Google said in a blog post that it was "collaborating" with Belgian media, but added that it was not paying them "to include their content in our services."
The vagueness of the language prompted PaidContent.org to speculate that Google has bought millions of dollars worth of advertising from the outlets.
This, the thinking goes, would simultaneously give Belgian outlets a bit of a windfall while not subjecting Google to the types of compulsory fees it has so staunchly opposed.
US, UK Don't Sign Global Telecom Treaty
Delegates from the U.S. and UK walked out on talks at the World Conference on International Telecommunications, the UN-sponsored powwow that wrapped up Friday.
Despite objections from the US, UK and others, the conference, which was run by the International Telecommunication Union, a UN agency, produced an agreement to update an international telecommunications treaty, according to Bloomberg Businessweek. The adopted measures give countries the right to access international telecommunications services, and grant them the ability to block spam.
Detractors — including fellow non-signees Canada, Denmark, Australia, Costa Rica and Norway — argue that the agreement might facilitate government censorship. Russia, China and numerous Arab nations were among those who had been pushing for more government control over the Web.
Non-signing countries are not bound by the treaty.
US Immigration Looks North of Border for Phones
BlackBerry maker Research In Motion said that U.S. Immigration and Customs Enforcement will try out its new BlackBerry 10 devices in early 2013, according to BusinessWeek.
U.S. immigration will reportedly test the handsets along with RIM's new software, which is designed for "large corporate and business customers." Former big-time clients like Booz Allen Hamilton and the National Transportation Safety Board have ditched BlackBerry in recent months. The immigration authorities, however, could use both RIM and Apple.
Internet Explorer Flaw Reveals Mouse Location
A trio of online analytics companies are taking advantage of a flaw in various versions of Internet Explorer that lets them track where users' mouses are, according to The Guardian. The companies, which aren't named in the Guardian article, provide advertising analytics.
Microsoft has confirmed that every version from IE 6 (released in 2001) through IE 10 (2012) is vulnerable.
The Guardian goes on to say that Microsoft has been rather nonchalant about responding to the flaw.
Samsung TV Can Apparently Watch You, Too
Researchers in Malta have discovered a way to obtain "root access" to a Samsung Smart TV, according to Naked Security.
The researchers released a video titled, "The TV is Watching You," showing how they can, for lack of a better term, hack into an unspecified model of Samsung's LED 3D TV. They reportedly gained access to TV settings, widgets, history of USB movies and other things that you'd rather hackers not see.