An update to the software that runs Glass gives users of Google's wearable computing device more control over their interactions with contacts.
The latest version of the software — also known as version XE20.1 — adds the flexibility to choose how to reach out to a contact after selecting the person from the contacts list.
"Now, when you tap on one of your contacts, you can swipe between Hangouts, email or SMS — whichever strikes your fancy at that moment," explained Joel Kalmanowicz, a Glass product manager.
Users' entire phone address books are now available on Glass as well, he added, with a selection of 20 contacts accessible by voice and the rest by swipe.
The new app is already available for Android users; iOS users will see it arrive "in the next week or so," Kalmanowicz said.
In separate news, meanwhile, Google recently received a patent that suggests a new, less-conspicuous look might be in the works for Glass.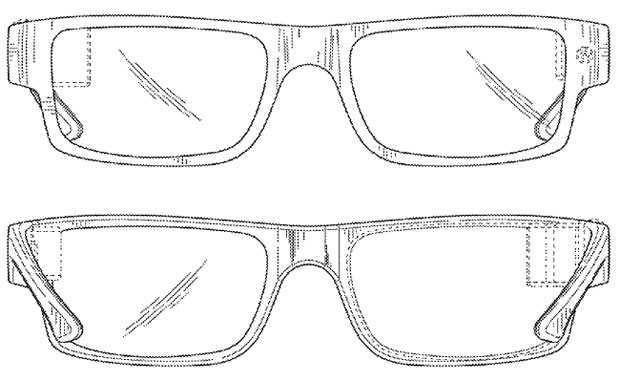 'How Extensible Is That?'
The Glass software update offers "more choices for people who have contacts they want to reach," Jeffrey Orr, senior practice director for mobile devices at ABI Research, told TechNewsWorld.
However, "the first thought that came to mind was, how extensible is that?" he said. "You might have hundreds or even thousands of contacts that are part of your database, and now they're getting pulled into Glass. I'm interested in how that works."
Twenty of a user's most recent and starred contacts are accessible by voice, Google said, but "in a world where people are so socially connected, is 20 the right number?" Orr wondered. "How well does this align with the users, and if they're going after business users first and foremost, is this type of update really going to be that meaningful?"
Products such as Glass are going to appeal to a range of business audiences, he pointed out, particularly in job classifications where individuals can benefit from workflow, efficiencies and productivity gains by not having to look away from their task, as well as jobs where safety and compliance are critical.
'A Natural Evolution'
As for the future-focused design changes apparently in the works, "this seems like a natural evolution of the Google Glass product, going from a very purpose-built form factor to one that is a little bit more everyday," Orr said. "I could see those types of frames working towards the subscription-type solution that many wear."
There is not only a fashion component to the selection of eyewear, he pointed out, but also a safety component in industrial applications.
In any case, neither of the Google Glass developments to emerge this week indicates that we're at a point where the general consumer market is going to find a use case, Orr opined.
"At some point, we think there's going to be an opportunity for broader consumer appeal, but today most will continue to observe from a distance," he explained. "Most will say, 'cool tech' and move on."
In the meantime, however, "we're continuing to see all these different barriers being chipped away," he added.
'A Necessary Redesign'
As the market moves toward different wearable form factors, it will need new user interface paradigms, Tuong Nguyen, a principal research analyst with Gartner, told TechNewsWorld.
Toward that end, the new Glass software update is "a great and needed and possibly expected move," Nguyen said. "This is part of a necessary redesign of the user interface for this next generation of wearable computing devices."
Other vendors already have been working on similar design refinements to the eyewear-computing concept, but "that's not to steal any of Google's thunder," he added. "This will raise awareness to the benefit of the market as a whole."