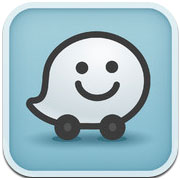 Google appears to have supplanted Facebook — which had supplanted Apple — as the likely candidate to acquire Israeli start-up Waze.
Google is prepared to pony up US$1.3 billion for the company, according to the Israeli business newspaper Globes. Last month, reports surfaced that Facebook was working on a $1 billion deal for Waze. And that was only after Apple, in late 2012, offered $500 million for the company.
At the time of Apple's offer, it was believed Waze was seeking $750 million, so it looks like it was a prudent decision to hold out.
Waze is a crowdsourced mobile mapping service. It derives real-time information from its users — all 47 million of them.
Waze has not yet commented on the Google acquisition report.
Britain Defends Intelligence Practices
William Hague, Britain's foreign secretary, defended the nation's data-gathering habits following reports that GCHQ — the UK's "eavesdropping center," in the words of the BBC — had gone around laws to collect info on citizens.
Hague declined to comment on whether or not GCHQ had access to PRISM, the U.S. data collection program that continues to make headlines after being leaked last week.
Revelations about PRISM have put pressure on UK authorities.
Saying that oversight was strong, Hague told BBC radio, "if you are a law-abiding citizen of this country … you have nothing to fear."
[Source:BBC]
U.S. Helping Middle East Allies With Cybersecurity; Asia Next
The U.S. is helping allies in the Middle East build up cybersecurity defenses and will soon do the same in Asia.
Senior American officials told The New York Times that Iran was the impetus for the Middle East collaboration, while North Korea is the primary concern in Asia.
Both Iran and North Korea have been implicated in recent cyberattacks. Last summer, Iran is believed to have launched an assault against Saudi Aramco, an enormous, state-run oil producer in Saudi Arabia, while North Korea is being held responsible for an April cyberattack against banks and television broadcasters in South Korea.
Officials declined to say which countries, specifically, would be receiving assistance. They did say, however, that the effort will include providing computer software and hardware as well as training.
A presidential directive leaked Friday states that the U.S. reserves the right to take action against imminent threats, a likely reference to Iran and suspicions that the country is working on attacks that could cripple infrastructure, according to the Times.
[Source:The Guardian]
Kindle Launches in China at Last
Having launched the Kindle Store in China last December, Kindle devices are finally available in the Middle Kingdom as well.
The Kindle Paperwhite and Kindle Fire HD were made available on Amazon's China site on Saturday. The devices are also now available at select retail stores in China, including Suning. Amazon is working with Suning, which has partnerships with almost 1,000 Chinese publishers, to develop local content as well.
It's been a slog for Amazon to launch the Kindle. In addition to the usual regulatory obstacles China sets up for wireless devices — these obstacles are part of the reason smartphone releases in China are often months later than in the West — China also launched an investigation in December into Amazon's right to sell e-books in the country.
[Source: ZDNet]