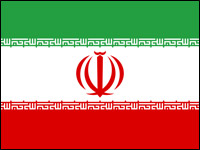 Google announced it has been tracking and disrupting "multiple email-based phishing campaigns" in Iran.
The campaigns, which have been going on for nearly three weeks, are targeting the accounts of tens of thousands of Iranian users. Google posits that the phishing is related to the Iranian presidential elections, which will be held Friday.
The phishing ploy sends users emails with a link to a webpage claiming to provide "account maintenance." Upon clicking the link, users see a dummy Google sign-in that asks for their username and password.
Friday's election is Iran's first since 2009, when Mahmoud Ahmadinejad won a second term amid controversy and protests. The two reformist candidates from 2009 are still under house arrest, so Google's assertion that the current phishing is politically motivated is no far-flung conspiracy theory.
Iran doesn't much like Google as it is. The country has imposed blocks on YouTube and Gmail in the past, and it's threatened to sue Google over the labeling on Google Maps.
Google Tax Whistleblower Cites Christianity as Motivation
Thou shall not skimp on taxes.
Barney Jones, the former Google employee who turned over evidence believed to verify Google's tricky UK tax practices, said he was motivated to speak out because of Christianity.
The 34-year-old was particularly irked after reading what he thought was a misleading document that said Google did not sell any products in the UK. This was immoral, he thought, as Google did indeed sell products from London but booked the sales in Ireland.
"I believe that Jesus will hold us accountable for all the good and bad we have done," he said.
The UK has long been upset with Google and other U.S. companies, including eBay, Amazon and Starbucks, over their use of overseas subsidiaries, including in Ireland and Luxembourg.
[Source: The Guardian]
Snowden Likely to Stay in Hong Kong, Fight Extradition
Edward Snowden, the now-famous whistleblower who prompted international headlines by divulging secrets about the U.S. National Security Agency's data collection program PRISM, told the South China Morning Post that he plans to stay in Hong Kong and fight any extradition attempts.
Snowden, 29, said that he would stay until asked to leave, and that he has had many opportunities to leave Hong Kong. He claims he's staying put because he has faith in Hong Kong's rule of law.
Interestingly — especially in light of recent U.S.-China discussions about cybersecurity — Snowden said that the United States has been hacking Hong Kong and China since 2009.
China Daily, a state-run newspaper, is having somefun with the U.S. snooping story.
[Source: South China Morning Post]
In Other Post-Prism Fallout…
There is concern in Asia that sensitive information sent via Gmail and Yahoo may have been monitored and collected by the NSA's PRISM program.
Several directors at Indonesia's ministry of foreign affairs use Yahoo and Gmail email addresses. A researcher who deals with Indonesian security told Reuters that security and police officials often send sensitive information over those channels.
Both tech companies and the NSA deny any sort of data-divulging partnership, but people are nonetheless leery.
Meanwhile, in Australia, reports surfaced that Australian intelligence agencies receive loads of information from PRISM and other U.S. intelligence programs. One source told Australia's Fairfax Media that the nation was "overwhelmingly dependent" on intelligence from the NSA and the U.S. in general.
[Sources: Reuters;The Age/Fairfax Media]