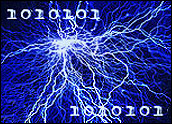 Deciphering a utility bill can be just as difficult for some consumers as reading and understanding the U.S. tax code. The scant details included in the monthly statements provide little or no detailed information about how much electricity consumers' appliances consume on a daily basis. So Google is developing an application that will shed light into the murky sphere of electrical usage.
Google PowerMeter is designed to bring individual consumers data about power usage they may find useful.
Powering Up
A 2006 study from the Environmental Change Institute at the University of Oxford found that energy use in the home is often largely invisible to users, who only have a very tenuous idea of how much energy they are using through various appliances. Learning how much it cost when a TV is left on all day, or whether the dishwasher or refrigerator uses more energy, could help consumers conserve energy and save money.
Given access to that information typically results in a savings of 5 to 15 percent on monthly electricity bills, according to Google. Although that may not seem significant, lowering energy demand by just 10 percent in half of the nation's households would be the equivalent of removing some 8 million cars from U.S. roadways.
Powering Down
Before Google can unleash PowerMeter, however, power companies need to equip consumers' homes with so-called "smart meters" — advanced energy meters that relay data to utility companies in near real-time.
Currently, there are just about 40 million smart meters deployed around the world. Another 100 million are planned for installation in the next few years. Once the smart meter has been deployed, the energy company will share the data it receives with Google, which then passes it on to consumers who are signed up for PowerMeter.
"It basically accepts feedback data from two different sources — either a smart meter that a utility has deployed or some sort of in-home device that monitors your energy usage. We're talking about meters that send data to companies in 15-minute to one-hour increments. We take that data and make it available through our secure Google gadget," Kirsten Olsen Cahill, product manager at Google.org, told TechNewsWorld.
The data will be as detailed as the utility companies are able to provide, and future versions may include a breakdown of how much electricity each appliance uses. In the interim, Cahill said, just knowing your energy usage and noticing when a refrigerator begins its cycle or the stove comes on will help users parse data from less detailed reports.
The new gadget should be available later in 2009, according to Cahill.