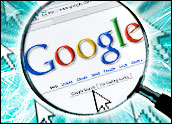 In a letter to several French ministerial offices, Google has warned that it could exclude French media sites from its search results if the country implements a proposed law that would force search engines to pay for content, according to AFP.
The letter reportedly said that such a move — which would force Google to fork over money simply for linking to French media — would threaten Google's existence and, ergo, would force the search engine giant to blacklist French sites.
Google added that it funnels 4 billion clicks per month toward French media websites and shouldn't be treated as a threat to business.
The proposal comes a month after French newspaper publishers pressed the government to require search engines like Google to pay for their content.
Prior to this week's letter, Google France said that such a law would be detrimental not only to news websites' traffic, but to the Internet itself.
Man Tracks Wife's Alleged Rapist on Facebook
A man in the UK used Facebook to track down the man who allegedly raped his wife in 2001.
According to The Telegraph, the man claimed he was using Facebook to organize a surprise party for his wife. Under this guise, he extracted the whereabouts of the supposed rapist and then beat him up.
The alleged rapist, Andrew Marsh, 27, was later arrested and charged with rape, according to The Telegraph. Marsh denies that rape, and the trial is currently ongoing.
Anonymous Associates Publish Name of Bully in Suicide Saga
People claiming to be associated with the hacker group Anonymous have published documents and a video with the name of the person they believe harassed Amanda Todd, a 15-year-old Canadian who committed suicide last week.
According to Naked Security, Todd was the victim of relentless cyberbullying. Her classmates were reportedly invited to join a Facebook page that included a topless photo of Todd, who in September posted a distressing YouTube video detailing the awful treatment.
A month later, she took her own life.
Naked Security is surely not alone in questioning the tact of posting the suspected bully's name. There is no proof given to the claim, for starters, and it seems that a better move may have been going to the police instead of making unsubstantiated claims on the Web.
Apple's iPhone 5 Supply Shortages Examined
Despite initial sales that exceeded other iPhone models, iPhone 5 purchases have fallen short of some analysts' expectations — owing, at least in part, to a supply shortage.
According to The Wall Street Journal , an executive for Apple supplier Foxconn, which assembles the iPhone 5, said the new device is the most difficult it has ever assembled. The exec said that the complicated design has caused a learning curve for assembly, adding, "Practice makes perfect."
Apple had come under fire for the ease with which the iPhone 5's metal casings got scratched. The material used for the casing is lightweight and thin — selling points of the device — but nonetheless susceptible to nicks. Foxconn, in turn, has had to take steps to prevent scratching.
Themuch-publicized unrest at a Foxconn plant in China was partly because of the metal casing, the executive said.
Speaking of Foxconn: James Fallows of The Atlantic published a blog post with photos from a Foxconn plant. There is nothing uproarious in the collection, but it is a good, candid look inside the plant.
Nokia Posts Big Loss on Slumping Smartphone Sales
Nokia announced Thursday that it lost 969 million euros, or nearly $1.3 billion, in the third quarter, a 14-fold increase from its third quarter losses last year.
According to The New York Times, the company cited a steep drop in smartphone sales. This, the company said, was because customers are waiting for Nokia's next generation of handsets that Windows Phone 8.