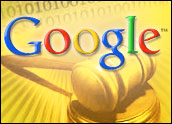 Google cannot be forced to delete sensitive information from its search index, a key advisor to the European Court of Justice said.
The opinion, released by Niilo Jaaskinen, was prompted by a case in Spain claiming that Google should remove outdated financial details about an individual. That case was filed in 2009 by a Spanish man who complained about Google linking him to a report detailing his debts. Because the report was 10 years old, he said, the links were no longer relevant.
It is a welcome ruling for Google, which has long drawn complaints from Europe over privacy. Recently, a German court ruled that Google's auto-complete function can violate users' privacy, while France has threatened to levy fines against Google for the way its privacy policies are structured.
The European Parliament is currently debating the so-called "right to be forgotten," part of the Data Protection Regulation. The EU is planning to update the Data Protection directive — it was adopted back in 1995, when there were no Google searches — and the right to be forgotten has been discussed as a potential add-on.
[Source: BBC]
Hacking Alert Prompts Korean Websites to Shut Down
Media and government websites in South Korea and North Korea were shut down for several hours on the 63rd anniversary of the Korean War.
Seoul announced that some sites were hacked and then implored South Koreans to guard against further attacks. It is not clear why North Korea, too, shut down sites; South Korean officials are reportedly investigating.
In March, South Korea blamed North Korea for widespread hacking carried out against the South.
[Source: The Guardian]
Samsung, EU Hashing Out Deal
Faced with charges that it abused its market position by preventing Apple from using an essential mobile phone patent, Samsung Electronics has begun talking deals with the European Union.
In December, the European Commission told Samsung that it was out of line in seeking an injunction against Apple over the use of essential patents. The EU frowns upon attempted injunctions and would much prefer that the two sides strike a deal for the patents instead of engaging in yet another patent dispute.
A source told Reuters that Samsung is eager to settle; Samsung and the Commission declined to comment.
[Source: Reuters]
Chinese Media Step Up Pressure on US Companies
Chinese media have reported that U.S. companies are spying on Chinese networks, acting as U.S. government "proxies" in the National Security Agency's secret surveillance of the country.
Cisco, Apple, Google, IBM, Qualcomm, Microsoft, Intel and Oracle are the guilty parties, according to state media reports. Cisco does some US$2 billion worth of annual sales in China, while China is Apple's second biggest market. With that in mind, Global Times, a Chinese newspaper, ran an editorial earlier this week saying that the country should become less reliant on imported American technology.
Such accusations have been floated before. In October, Chinese regulators — possibly smarting from U.S. suspicions about Huawei and ZTE — declared that Cisco posed a security threat. The plot has since thickened, however, owing to a longer list of suspects and Edward Snowden's recent allegations.
Last year, the House Intelligence Committee declared that Chinese telecommunications companies Huawei and ZTE were untrustworthy.
U.S. regulators have publicly questioned whether or not Snowden has a connection with Beijing.
[Source: International Business Times]