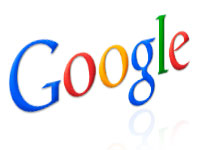 It looks like Google and European regulators have, at long last, reached a settlement to allay European Commission antitrust concerns.
Google has struck a deal with European competition regulators, and the agreement now awaits formal EC approval. Under the terms laid out, Google would have to swallow its stiffest-ever antitrust penalties, but it would nonetheless avoid a finding of wrongdoing and a potentially massive fine. Importantly, its algorithm would be protected from regulatory oversight.
In what could be interpreted as a sign of pending approval, Joaqun Almunia, the European Union's competition commissioner, hailed the agreement as "far-reaching," adding that it "creates a level playing field across Europe."
Stemming from concerns that the search giant was abusing its market dominance, Google and the European Commission have been going round and round on antitrust concerns since 2010.
In early 2013, Google submitted concessions to ease antitrust complaints, but they were promptly rejected by Google's competitors.
Google went back to the drawing board, but its subsequent proposals were rejected by the European Commission. Google made additional concessions in October, but they also were rejected by the Commission.
You get the idea.
The newest round of concessions would force Google to give rivals more prominence in specialized search results such as travel and shopping. Google said it would display results from at least three competitors — although in some cases, said competitors will pay for clicks generated by Google.
All of this would mean a different-looking Google in Europe than the U.S., but given the possible outcomes of an antitrust investigation — including a potential EU fine of 10 percent of Google's revenue, which equals $5 billion — Google has reason to be happy.
It would surprise no one if Google's competitors — which have been underwhelmed with the European Commission's handling of the antitrust investigation — were still dissatisfied with the current terms. At this point, however, it looks as though the Commission is beyond asking for competitors' approval, prompting some, including the lobby group ICOMP and German online mapping service Euro-Cities, to issue terse statements rebuking the pending settlement.
Alas, Google still could face a separate antitrust investigation for Android, so the wrangling may be far from over.
[Sources: The New York Times, Reuters]
Aussie Navy Maps Antarctic Seafloor
Using sonar technology, Australian Navy surveyors created a detailed 3D map of parts of the seafloor along the Antarctic coastline.
One of the leading scientists on the mapping mission called the data "a total game-changer for scientific research." The data also will be used to help ships navigate the area, as well as for tourism.
Speaking of the Antarctic region, a video with aerial views of Antarctica is making the rounds online:
[Source: The Age]
Syrian Electronic Army Goes After Facebook
The Syrian Electronic Army, best known for obnoxious hacks into news websites and famous Twitter accounts, took aim at Facebook.
There is no evidence that Facebook, or the oodles of data contained therein, was compromised. However, the SEA claimed on Twitter that it had commandeered Facebook.com.
Indeed, WHOIS, a website that tracks domain registration information, showed that Facebook's admin contact details had been changed to a Syrian email address.
Facebook's WHOIS data later returned to normal, so Zuckerberg and Co. appear to be on top of things.
[Source: The Next Web]