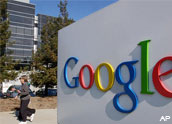 Google has released a new search editing tool that gives users more control over their results. SearchWiki enables users to customize their searches by re-ranking, deleting, adding and even commenting on their search results. Users will also be able to see how others have edited their searches; however, the edits will only apply to their personal searches.
"It will enable the end-user by contributing to the Wiki and the community aggregation to give Google more input on how the relevancy of search engine results," Gene Alavarez, a Gartner Research analyst, told TechNewsWorld.
Alvarez likens the new tool to those ubiquitous product reviews and the "report this reviewer" feedback option.
"Now in the wiki environment, if I take my search results and start to play around with it, they get to take a look at how the aggregate has done that. And I'm sure over time they will be able to garner patterns from that which will help strengthen the relevancy ranking of all of the search results returned," he said.
Better Search
Google's SearchWiki will help users over time while also benefiting Google, according to Alvarez.
"It will improve the relevancy of results from Google because of the contributions they will provide over time," he noted.
In the long term, as increasing numbers of searchers use the Wiki and indicate what they believe the results should have been or would have liked them to be, Google can alter the search results to jibe with their input.
"Let's say a particular search term has been altered in the wiki 1,000 times, and 800 out of that 1,000 are pretty similar. Now when that search term is used, Google can say, for the majority, this result listing in this order is preferred and may also contribute to the 'I feel lucky' function better," Alvarez continued.
Everybody Wiki
The tough part that Google has to confront, however, is adoption, Alvarez stated.
"There are some types of users, including those developing around Google, that will be early adopters of the tool, but for those who use Google like it is a phone book, will they know what a wiki is? It's going to take a while for the general public to pick up on this," he pointed out.
The value in SearchWiki will come from large adoption of the tool by users.
"This is probably a good thing for Google users over time in terms of helping shaping relevancy of search results and it will probably be a profitable thing for Google in the long term in terms of its contribution to the engine search results. The toughest challenge will be the adoption," he concluded.