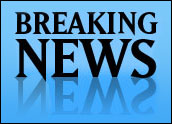 Tech billionaire Pierre M. Omidyar, founder and chair of eBay, will team up with Guardian columnist Glenn Greenwald — the first to open Edward Snowden's treasure chest of leaks — to launch a mass media venture designed to foster top-flight journalism.
Omidyar has long supported journalism. He has made grants to independent media outlets in Africa, as well as to government watchdogs in the U.S. He also launched his own news website in his native Hawaii.
Omidyar announced the new project on his blog. Details are a bit sketchy, but Greenwald is reportedly on board. Documentary filmmaker Laura Poitras, a go-between for Snowden and Greenwald, is also expected join the fun.
[Source: The Omidyar Group via The New York Times]
Chinese Video Service Sues Xiaomi
Youku Tudou, a Chinese video streaming service, sued Chinese smartphone outfit Xiaomi for providing unlicensed content on Xiaomi Box, the company's stream-to-TV device.
In particular, Youku Tudou claims that Xiaomi Box owners had unauthorized access to more than 10 TV series. Youku Tudou is demanding that Xiaomi cough up about US$825,000, issue a public apology, and of course quit offering the content.
It is interesting (or funny, perhaps) that Youku Tudou is crying foul over unlicensed streams. The outfit came to be after a merger between two online streaming services — Youku and Tudou — each of which was notorious in China for peddling unlicensed content. Now, however, the tandem is trying to operate on the up-and-up, and it apparently expects everyone else to fall in line, too.
Xiaomi is a rising player in the smartphone game. In August, it hired away Google executive Hugo Barra to be its head of international business development. More recently, it sold 100,000 units of its new MiPhone 3 in less than 90 seconds.
[Source: Tech In Asia]
IBM Misses Mark, Blames China
IBM blamed weak sales in China for the company's unexpected revenue slide last quarter.
China's pending economic reform plan has caused uncertainty, thereby damaging sales, which fell 9 percent in China for the quarter, IBM said.
Chinese state-owned enterprises and other public-sector customers were tightening their belts while Beijing lay the groundwork for economic reforms, explained Chief Financial Officer Mark Loughridge.
Sales in the U.S. grew by 1 percent — a 3 to 4 percent gain had been expected — part of the reason why IBM's revenue fell for a sixth-straight quarter.
[Source: Financial Times]
South Africa Bamboozled by Cyberattack
South Africa was hit by one of the biggest cyberfraud attacks ever carried out there, according to The Payment Association of South Africa.
Cyberswindlers reportedly breached the payment card systems of thousands of hotels, restaurants and shops, causing what is believed to be millions of dollars in losses.
The malware used to execute the attack is a variation of "Dexter," named after a string of code found in one of its files that supposedly refers to the popular U.S. TV show.
[Source: BBC]
Report: Indonesia Top Attack Hub
Indonesia supplanted China as the world's top source of attack traffic in the second quarter, according to Akamai.
Indonesia accounted for 38 percent of sinister traffic, up from just 21 percent the previous quarter, says the firm's second-quarter report. China, the former No. 1, dipped from 34 to 33 percent; the U.S. went from 8.3 to 6.9.
This isn't to say, however, that 38 percent of attackers are originating in Indonesia. Online criminals could remotely route attacks through compromised machines in Indonesia, Akamai pointed out, even if they were themselves oceans away.
[Source: Akamai via The Register]