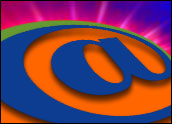 With the United Nations Climate Change Conference in Copenhagen just a few weeks away, leading scientists on the topic probably had a lot of work they would have liked to accomplish this week.
That hasn't been possible, however, thanks to the recent anonymous theft of thousands of emails and documents from the University of East Anglia's Climatic Research Unit (CRU).
Instead, key climate-change scientists whose work was involved in the hack have had to spend the past few days defending their research and conducting other forms of damage control.
"I and a lot of other climate scientists have spent this week trying to mop up and deal with this mess rather than getting on with something productive," Kevin Trenberth, head of the climate analysis section at the National Center for Atmospheric Research, told TechNewsWorld. "I think that's part of [the hackers'] strategy."
Deliberate Timing?
Indeed, though there's no word yet on those responsible, the timing of the attack has been widely noted as a potentially significant factor over the past few days since the news came to light.
"One has to wonder if it is a coincidence that this email correspondence has been stolen and published at this time," said Phil Jones, head of the Climatic Research Unit, for example.
"This may be a concerted attempt to put a question mark over the science of climate change in the run-up to the Copenhagen talks," he added.
'Written in the Heat of the Moment'
Jones was one of several scientists involved in the stolen emails and documents. Included among them was an email in which he wrote, "I've just completed Mike's Nature trick of adding in the real temps to each series for the last 20 years (ie, from 1981 onwards) and from 1961 for Keith's to hide the decline."
Critics have seized upon that email as evidence that data was manipulated to create the appearance of rising temperatures, but Jones and other scientists involved have vigorously defended their work.
"My colleagues and I accept that some of the published emails do not read well," Jones said on Tuesday. "I regret any upset or confusion caused as a result. Some were clearly written in the heat of the moment. Others use colloquialisms frequently used between close colleagues.
"We are, and have always been, scrupulous in ensuring that our science publications are robust and honest," Jones added.
In fact, the CRU also released a series of graphs illustrating the veracity of Jones's data.
Calls for Inquiry
Whether the actual contents of the stolen emails even matter at this point, however, is highly debatable.
In the UK, officials on both sides of the controversy were already calling for an inquiry on Monday.
In the United States, meanwhile, Senator James Inhofe, R-Okla. — who has long argued that global warming is a "hoax" — has also called for an investigation.
'Something Orchestrated'
"Clearly, there's something orchestrated going on here," Trenberth said.
Though he has not yet been contacted by Inhofe's office the way others reportedly have, Trenberth has "received dozens of emails — all very short, all highly abusive," he said. "Clearly different groups are being encouraged to do things like this."
At least part of the situation "is clearly political," Trenberth added.
'Shooting the Messenger'
There's a scientific basis for everything we understand about climate change, he noted. What to do about it, on the other hand, is "very much up for debate."
The current firestorm of controversy, then, is an example of "shooting the messenger," said Trenberth. "Unfortunately, I think it's been somewhat successful."
Looking forward, the experience "calls for more caution about what one says and maybe also going back and deleting older email messages at some point," Trenberth added.
'Another Political Football'
In the long run, "I seriously doubt this will have any effect on public opinion," Aaron Huertas, a spokesperson for the Union of Concerned Scientists, told TechNewsWorld.
Those pushing the claim that it will are "people who have been attacking the science for years anyway," such as Inhofe, he noted. "They think it's another political football they get to use."
Such attacks boil down to the level of conspiracy theory, he pointed out, "like claiming that the moon landing was fake."
At most, the event will change the common view of scientists "as staid gentlemen with beards and glasses," Huertas explained. "This shows that they're human — they're passionate about their work."
Isaac Newton "may have been an ass at times, but that doesn't mean the theory of gravity is wrong," Huertas added, paraphrasing 0 the words of NASA climatologist Gavin Schmidt in an interview with The New York Times.
In other words, he concluded, "these emails don't impugn the actual science."