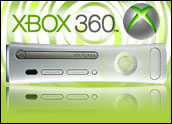 Even in a sleepy little college town in rural Idaho, a mere five-and-a-half hour drive from Microsoft's Redmond, Wash., headquarters, "Halo 3" is more than just a game. We don't get the attention of New York — no ATVs decked out in green, no famous stars, Microsoft giveaways or spotlights tearing through the night sky — but gamers still came out in droves.
Video Game Headquarters (VGH), a small shop in a Moscow, Idaho, mall, held a "Halo 3" tournament for those waiting to snag their copy of the epic first-person shooter. Winners took home posters, T-shirts and a coveted "Halo 3" helmet. After the tourney, an easy 300 or so guys — and all of three ladies — waited in line, though there were more at another location less than a quarter mile away.
They stood in line both exuberant and anxious, shifting on the balls of their feet, waiting for the clock to strike midnight so they could don the virtual green armor of the Master Chief and save the universe.
I thought perhaps the manager of VGH would start selling copies two minutes early, but he held on until midnight, and at 12:01 a.m., the first customer sprinted out along the line, holding his copy aloft and whooping gleefully.
More Than Just a Game
"Halo 3" is so much more than a game. For most players, it all started with the original "Halo," a relatively cartoonish first-person shooter that let gamers sprawl through massive multiplayer maps, fighting several alien races of warriors as well as the Flood, an all-consuming parasite that takes over any life it comes in contact with. There's a thin story buried among the missions, with Marines who save the Master Chief and die, too. An artificial intelligence, the mildly sexy Cortana, acts as the Master Chief's sidekick.
The story, really, is just enough to think about, but not so nuanced as to get in the way of play. On its own, the game play hit all the right buttons, giving gamers an innovative way to fight — with two fast-swappable weapons, grenades, or melee attacks that could drop an enemy with a well-placed hand-to-hand combat smack.
Players could drive vehicles or ride passenger, and the net sum of multiple weapons, grenades, missions and vehicles meant that gamers could get through tough sections of alien-controlled territories in a variety of challenging and innovative ways. Play was fast, furious and addictive, requiring a perfect mix of skill, daring and luck.
When 'Halo 2' Hit the World
The release of "Halo 2" in 2004 brought an expanded storyline, dual-wield weapons, more vehicles, more aliens, invisibility and a bigger, richer world of play. The Master Chief and the other characters were both familiar and enhanced, and suddenly the alien protagonist, the Arbiter, learns the Great Journey is nothing more than the annihilation the Master Chief is fighting to stop. It's a plot twist worthy of a movie, and while any episode of the "Halo" trilogy would make for a pretty thin film, taken all together, the characters become alive.
Of course, the story is only part of it — "Halo 2" became massively successful in part due to the fun multiplayer online game play, and one could argue that "Halo 2" became the backbone of Microsoft's Xbox Live online service. All told, "Halo 2" raked in US$125 million in its first day of release and went on to sell more than 8 million copies.
Many Xbox players had "Halo" and "Halo 2," and they spent hours playing and replaying the game, decked out in Master Chief's armor. If you spend hours and hours within the skin of any character, is it safe to say an affinity forms in your unconsciousness? A question for psychologists, no doubt, but when Cortana starts talking to Master Chief in the opening sequence, in a prelude of sorts, she touches on an element that every Halo gamer has experienced at some point, no matter how skilled or devious, and coming from her voice, it's enough to send shivers down your spine. She chose to work with the Master Chief for a reason, it turns out, and it wasn't because he was the fastest, smartest or the strongest.
I won't spoil it here, of course, but it's safe to say that Cortana's opening lines are worthy of any great novel or movie.
Numbers Rising
Microsoft has so far been quiet on the number of copies of "Halo 3" that have been sold since midnight. Who can blame them? Most of their execs have no doubt been celebrating at launch events around the world, and geez, it hasn't even been 24 hours since the first cash registers went into action.
The company did, however, say it pre-sold more than 1.5 million copies — the most for any console game title — and it appears to be on-track to wipe out the $125 million "Halo 2" record.