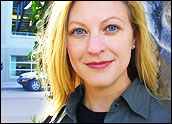 Last month, the U.S. Treasury Department announced the end of the ancient federal excise tax (FET) on long-distance telephone bills. Consumers should be wary of this seemingly positive development, as cash-strapped bureaucrats now press forward with plans for new technology taxes, threatening innovation.
One of the most ambitious schemes is the Streamlined Sales Tax Project (SSTP), a national effort by state legislators and local tax officials to cash in on the billion-dollar Internet economy. SSTP seeks to bypass a 1992 U.S. Supreme Court decision that ruled that states cannot require out-of-state companies to collect taxes without an in-state "nexus" or physical presence. By promoting uniform tax standards across states, SSTP officials are hoping Congress will step in and disband the nexus requirement for tax collection, a move that would be disastrous for both businesses and consumers.
Bad for Small Business
If Congress eliminates the nexus requirement, online vendors will be responsible for collecting and remitting sales taxes for more than 700 different tax jurisdictions, massively raising the entry costs to operate an e-commerce business. This regulatory burden would surely push out small e-businesses and entrepreneurs, who can't afford the necessary accountants and tax planners to comply with rising red tape. What's worse, by expanding the reach of local tax collectors across the country, SSTP makes new tax burdens more likely, such as an "iPod tax" on digital goods (music and video files), made popular by Apple's iPod media player.
Already, 15 states and the District of Columbia levy taxes on digital goods, and more may be on the way. Earlier this year, New Jersey Governor Jon Corzine called for a new iPod tax to help balance the state budget, and Wisconsin Gov. Jim Doyle pushed for one in 2005. Though raising millions in tax revenue may be tempting for politicians, empowering bureaucrats to tax the frontier of technology stuffs a "poison pill" down the throat of e-commerce, raising retail prices, encouraging cutbacks on consumer services, and squeezing out small businesses, reducing marketplace competition. A good example of how government officials can twist the tech sector into their personal ATM is the Federal Communication Commission's erroneous "telecom tax."
At issue is a federal technology subsidy known as the Universal Service Fund (USF), which was supposed to ensure affordable telephone service for every American, but has instead become a wasteful program. Under the direction of the FCC, unaccountable USF bureaucrats levy a telecom tax on telephone companies to give away billions of dollars in subsidies to mostly small rural carriers and classroom technology vendors who are prone to inflating business costs for financial gain. Lacking proper public oversight and accountability, USF has allowed regulators to wield their power like a teenager with a credit card, recklessly spending public funds to subsidize program abuse.
Out of Control
As USF disbursements have spiraled out of control, the FCC has been pressed to triple the telecom tax rate in the last eight years, raiding more than US$48 billion of industry profits throughout the Fund's lifetime. Now, with an expected shortfall in USF coffers, the FCC has announced it will begin taxing Voice over Internet Protocol (VoIP) service providers this summer, prompting companies to raise rates and tack on new recovery fees to monthly consumer bills.
Taxing digital downloads and VoIP are quick fixes that will have long-term repercussions for the technology sector, and unfairly burden both businesses and consumers with the consequences of government failure. Irresponsible bureaucrats should not be rewarded with access to more industry profits or consumer cash. Rather than perpetually shaking down businesses and consumers, responsible lawmakers should promote fiscal discipline and call for a ban on iPod taxes and all other tech taxes.
The future of technology requires an innovative and dynamic marketplace free of government meddling. The role of the tech sector is to provide consumers with cutting-edge products, not to serve as a cash cow for insolvent public institutions. As we enter a new era of high-tech innovation, consumers should be cautious of stealth designs for a new technology tax man in America.
---
Sonia Arrison
, a TechNewsWorld columnist, is director of Technology Studies at the California-based
Pacific Research Institute
.
---