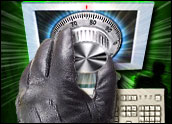 In what is believed to be one of the biggest robberies ever executed, cyberthieves stole nearly US$50 million from a pair of Middle Eastern banks.
Far from bullying their way into vaults, members of this crime ring reportedly hacked into credit card processing firms and withdrew money from ATMs in 27 different countries. The plan worked by increasing the available balance and withdrawal limits on prepaid debit cards. Counterfeit cards were then given to people around the globe, and ATM runs — thousands of them — ensued.
The crime ring's New York-based cell was comprised of eight men, seven of whom — all but the leader — have been arrested, according to the U.S. Justice Department. The eighth reportedly was murdered in the Dominican Republic in late April.
However, the group's ringleaders are reportedly outside the U.S.
One of its heists is believed to have nabbed $40 million, thanks to a 10-hour spree that involved 36,000 transactions in 24 countries.
[Source: Reuters]
Lenovo to Release African Smartphone
Lenovo plans to sell smartphones in Africa sometime during 2013, with Nigeria first on deck.
Africa is viewed as a fertile ground for a smartphone boom. Fellow Chinese smartphone manufacturer Huawei also announced earlier this year that it would partner with Microsoft on an Africa-specific smartphone.
Lenovo is reportedly targeting Nigeria first because unlike in South Africa — typically regarded as the entry point for African smartphone launches — Lenovo will be able to sell straight to consumers and circumvent telecommunications companies there.
With 160 million people, Nigeria is African's most populous country. At the end of 2012, it boasted about 115 million wireless subscribers. The smartphone market is expected to grow from an end-of-2012 total of 5.6 million to more than 35 million by the end of 2017, according to Informa Telecoms & Media.
Lenovo will "investigate the rest of Africa" following the Nigeria launch, a company spokesperson said. Egypt, with more than 80 million people, will be target No. 2.
Lenovo is the world's second-largest PC maker, but the atrophy of PC sales will no doubt require Lenovo to find other revenue streams.
[Source: Bloomberg]
India Now Casting Suspicion on Chinese Telecoms
Indian intelligence agencies are taking a closer look at Huawei and ZTE, the pair of Chinese telecommunications equipment manufacturers that were called out late last year by the U.S. for posing a security threat.
Though India reportedly was already leery, the country's suspicions are believed to have been hiked by this week's release of the Pentagon's annual report, which identified China as a potential defense threat.
Huawei has also had problems in Australia, where it was banned from a national broadband project in 2012.
[Source: Hindustan Times]
Japan Plans for Outlandish Supercomputer
Officials with Japan's Education, Culture, Sports, Science and Technology Ministry announced plans for a next-generation supercomputer that will be 100 times faster than the "K," the country's most recent supercomputer.
Slated for a 2020 release, the ministry hopes that the new supercomputer will be able to, among other things, develop drugs and predict earthquakes and tsunamis.
The goal is "exaflop" capability — 1 quintrillion computations per second. The K was the first computer ever to perform 10 quadrillion computations per second, but the 2011 machine has been usurped speed-wise by supercomputers in the U.S.
[Source: Japan Times]