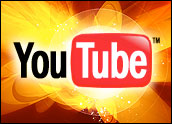 Roughly two weeks and 2 million viewings since the controversial "Hillary 1984" video was posted on YouTube, its maker has stepped forward: It's Phil de Vellis, an Internet professional, and he's "proud of it."
In a post on the Huffington Post Web site on Wednesday afternoon, de Vellis — a strategist with an Internet company that has ties to the Barack Obama campaign — claimed that he is "parkridge47," the person responsible for posting the anti-Clinton video on YouTube. Sen. Clinton was born in Park Ridge, Ill., in 1947.
"I made the ad because I wanted to express my feelings about the Democratic primary, and because I wanted to show that an individual citizen can affect the process," de Vellis wrote in his post. "There are thousands of other people who could have made this ad, and I guarantee that more ads like it — by people of all political persuasions — will follow. This shows that the future of American politics rests in the hands of ordinary citizens."
A New Era
De Vellis, an Obama supporter, said he made the video on his Mac computer one Sunday afternoon using only basic software. "The specific point of the ad," he wrote, "was that Obama represents a new kind of politics, and that Sen. Clinton's 'conversation' is disingenuous. And the underlying point was that the old political machine no longer holds all the power.
"This ad was not the first citizen ad, and it will not be the last," de Vellis wrote. "The game has changed."
Speculation as to the identity of the video's creator had ranged from campaign workers on Obama's team — the URL of Obama's election Web site was the last image in the video — to those on the conservative side of the race. However, de Vellis insists that no campaign team knew anything about it.
De Vellis said he has resigned from Blue State Digital, which provides technology support for a number of campaigns as well as Obama's, but he maintains that the company also knew nothing about his efforts. On Blue State's Web site, Managing Director Thomas Gensemer writes that de Vellis was fired.
So Much for Democratization?
Either way, the "Hillary 1984" video had been held up by many as a testament to the democratizing force of the Internet, whereby anyone with a computer can participate in the election race and make an impact. News that the video's creator was actually a technology professional involved in the political process has been received by many as a disappointment, and a cynical sign that the Internet has not had such a significant democratizing impact after all.
"To some degree, that's true," Micah Sifry, executive editor of the Personal Democracy Forum, told TechNewsWorld. "He's a professional, and the longer it took before anyone came forward, the more our suspicions grew that it was a professional. That said, however, he did it on his own computer in his spare time on a weekend."
Because good tools for video editing are widely available and relatively inexpensive, the fact remains that anyone could do the same. "That is still a democratization, even if it wasn't a 16-year-old who did it after finishing his homework," Sifry said.
"It's not quite as dramatic a story this way, but the basic story is still the same," agreed Peter Leyden, director of the New Politics Institute.
'Wild Card' for 2008
"This was a young guy with average tools, accessible to anybody, using his spare time on a Sunday to create an ad that caused a sensation in political circles. Without spending a dime, it got viewed by millions and picked up by the mainstream media," Leyden told TechNewsWorld. "It's proof that a simple guy can make a big impact."
Moving forward, de Vellis's video is also a sign that user-generated content could have a significant impact on the 2008 election, Sifry suggested.
"I think it puts everybody on notice that voter-generated content is going to be the wild card in the 2008 campaign," Sifry explained. "The important thing to remember is that even though it was done by a professional, it was spread by people. It was populated upward through the blogosphere."
Today, Sifry added, "We have a much more open system for ideas bubbling up that could affect the trajectory of the campaign in ways the campaigners might not like."