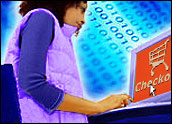 This is the first installment in a multi-part series on building a Web site for your small business.
When it comes to setting up your Web presence, entrepreneurs are surprisingly lax. Depending on who you talk to, about half of small businesses do not have a Web site. Most of those will tell you that it's just too complicated, time-consuming and expensive a job to take on. With the availability of free and very low-cost drag and drop Web building tools, however, entrepreneurs have no more excuses for being off-screen.
It's getting harder than ever for all those entrepreneurial types out there to stay ahead of the game. In a world where every penny saved can be a matter of survival, it's good to know that not all parts of running your business have to break your bank account. Take your Web site, for example.
Web Why-Nots
It used to be setting up a site was a major investment and a lot of headaches. Staying on top of content was time consuming, coding was impossible for the technically challenged, updates were painful and slow, and it tended to be a job that fell behind the more important business basics — like making sales calls, ordering supplies, managing inventory or handling your daily bookkeeping tasks. Paying a few thousand dollars for a third-party service provider to handle all the design, hosting and content management for you was simply beyond available budgets.
However, procrastinating when it comes to your Web site is a big risk these days, Michael Schultz, director of marketing for Microsoft Office Live Small Business, told TechNewsWorld. "Independent entrepreneurs wonder why they need a site, and think word of mouth is working, but I can't see how anyone can compete without being online. With everyone using search engines and social media, if you don't have a site, you're not in business."
The Tool Makers
Office Live for Small Business is a browser-based service that offers the technically and fiscally challenged of the world a set of free Web building tools that are as easy to use as editing a Word document.
Standard services and tools, such as design templates, site hosting and basic reporting are free. Businesses can also opt for a number of low-cost premium services, such as custom domain name registration, premium e-mail and e-mail marketing, keyword advertising and e-commerce services. They can also integrate other services such as PayPal for payment processing.
Vinny Lingham, CEO and founder of SynthaSite, had a similar idea when his company came up with its browser-based tool for building sites a few years ago. "The whole idea was to remove the layers of complexity," Lingham told TechnNewsWorld. "We believed browser-based applications were the way of the future. We also felt there was no reason we couldn't put something out there to let anyone build their own sites."
He equates the impact of this type of capability to what Bill Gates did with Windows. "When drag and drop came into being, it changed the game. We're looking at the same kind of game changer. Users can use drag and drop functions, write text, edit files, hit publish and they're live — just like that."
While SynthaSite's basic design tools — such as 70 templates, [*correction] storage and bandwidth services — are free, there are additional options that can be had for a relatively low cost, such as a personal domain name registration.
Capturing Customer Data the Easy Way
With a few minutes of extra effort, fledgling Web site builders can also use free Web-based services to create forms for capturing customer data. Depending on your type of business, this is a much more effective strategy than posting a simple "e-mail us" link on a site and responding on an ad hoc basis when inquiries come in.
To help the data capture cause, there are now easy-to-use, no-charge forms services such as FormAssembly.com and Wufoo.
With these services, users simply visit the site, fill out the required fields, hit enter, and they're ready to collect customer data from their Web sites. So whenever anyone visits your site and fills out the contact form, the data is captured by the service provider and aggregated for reporting.
"A simple form only takes you a few minutes to get up and running on your site. Then we take care of the responses and capturing the data for you to use. You can go to our site to see the number of responses received, aggregate data from multiple choice questions or surveys, and view it in chart form," explained Cedric Savarese, founder of Veer West, developers of FormAssembly.com.
Depending on the volumes, services are free. When traffic is high, you can opt for a subscription plan starting at US$9 a month. The service can also be integrated with Salesforce.com for lead generation.
Created by Infinity Box, Wufoo allows you to build forms online to integrate with your Web site. Standard services are free, with additional fees charged based on volumes and security requirements.
"Basically you log in, drag and drop the on-screen interface, fill out the form fields you want and save it," cofounder Ryan Campbell told TechNewsWorld. "Depending on the type of form and your technical expertise, you can use various levels of integration for your Web site, from pasting it on your site, creating a link, or actually downloading source code."
You can also configure the account so that reports — including graphs and pie charts — can be sent to you via e-mail, an RSS feed or online reporting.
Even if you have it in your head you can track your own customer data, Campbell said that a big plus for services like Wufoo is that you don't have to worry about privacy and security requirements. "That part of managing data can often be overlooked when you do it yourself. Another thing is spam. You may not have the measures in place when creating things from scratch."
No Excuses
At a time where competition is only going to get stiffer — and margins thinner — it's more critical than ever that you take the time to put yourself on the map. Given that even the smallest of small businesses can access free Web site building tools that take a matter of minutes to master, the 50 percent that are behind the game already might want to start rethinking their business strategy.
"Besides the fact that people need to find you, a Web site is a wonderful way to differentiate yourself — and that's especially important in today's economic environment," said Schultz.
---
*ECT News Network editor's note:
The original published version of this article stated that SynthaSite offered access to 200 free templates and 10,000 additional templates for a fee. The tool in fact offers access to more than 70 templates, all of which are free. We regret the error.
---
How to Build a Small-Business Web Site, Part 2: Design Basics
How to Build a Small-Business Web Site, Part 3: Advanced Design
How to Build a Small-Business Web Site, Part 4: Web 2.0 Tools
How to Build a Small-Business Web Site, Part 5: Outsource or DIY?
How to Build a Small-Business Web Site, Part 6: Marketing for Success
How to Build a Small-Business Web Site, Part 7: Analyze to Optimize
How to Build a Small-Business Web Site, Part 8: Content Management Simplified
How to Build a Small-Business Web Site, Part 9: Security and Transaction Processing
How to Build a Small-Business Web Site, Part 10: Minding Your Privacy Ps and Qs
How to Build a Small-Business Web Site, Part 11: Roping In That Rascally ROI