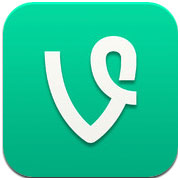 A flash-in-the pan, or a truly spellbinding new way to share video?
Vine is a free Twitter product that is designed to let you share short video, and its popularity is escalating fast. Vine's social video clips are limited to six seconds. They loop. The idea is to be as comedic or creative as possible within the limitations of the medium, and many of the videos are indeed captivating.
It's currently available only on the iOS platform. Android isn't supported, and there is currently no Android app release date.
However, there are independently published, add-on apps that provide analytics for marketers, among other things.
Methods used to create them include a stop-motion video animation technique, aka "claymation," which involves moving objects in increments frame-by-frame, giving the illusion of motion.
More serious uses involve everything from marketing to capturing major news events such as terrorist attacks.
Step 1: Downloading
Download the Vine app from the iTunes App Store on your iPad or iPhone device and follow the app install instructions.
Tip: You'll need your iTunes account password, as well as your Twitter account password. If you don't have a Twitter account, you can create one at its website.
Step 2: Setup
Choose Sign in with Twitter and follow the prompts to create a new Vine account that will be associated with your Twitter handle.
The app will give you the opportunity to choose a default Vine name that will be based on your Twitter account, or you can choose a new name. Continue following the prompts to set a photo if you wish, and allow Current Location.
Tip: Setting Current Location lets you view and tag Vine posts around you.
Step 3: Explore
Click on the Home icon in the top left corner of the app and select Explore.
Then choose Editor's Picks and browse some of the videos to get an idea of what the Vine concept is all about.
Step 4: Create a Video
Return to the Home page and choose the Camera icon in the top right corner of the app. Then pick an object to record.
Don't worry about creating slick content to begin with — the purpose of this step is to become familiar with the process.
Touch the screen, and Vine will start to record a clip. After a couple of seconds, release your finger and move the device so that a different view appears on the screen. Touch the screen again, and capture another segment. Continue this process by pressing and lifting your finger until the video assembling is complete.
Tip: Monitor the six-second-maximum time line progress at the top of the screen.
Step 5: Share the Clip
Press the Next button within the app, add a caption, and choose the sharing options. Then press Done and the clip will publish.
Tip: You can also share on Twitter and Facebook by choosing those options within the Sharing section.
Step 6: Practice
Create some test videos. Storyboard your videos by sketching a few frames on paper, just like television commercial directors would do.
Delete poor quality posts by touching the three grey dots adjacent to the video on your Profile page within the app and then choosing Delete Post.
Tip: You can't import video into the app.
Marketing Tips
Create a marketing message. For example, if your business outputs a product or provides a service, record it as creatively as you can, add a caption, and then share it.
Find people to connect with by clicking the dual headshot icon on the Profile page.
Tip: Find people by searching or allowing the app to scan your address book, then invite them by text or email from within the app.
Want to Ask a Tech Question?
Is there a piece of tech you'd like to know how to operate properly? Is there a gadget that's got you confounded? Please send your tech questions to me, and I'll try to answer as many as possible in this column.
And use the Talkback feature below to add your comments!