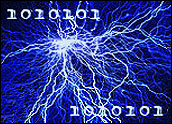 The Federal Emergency Management Agency, the American Red Cross and local governments can all provide copious documentation on ways to prepare for weather and other disasters, but it's often geared towards perishable food and single-family homeowners in the 'burbs — not information-hungry urban dwellers.
Typically omitted are some very simple tricks that you can put into play now, in advance of the incident, to make sure you remain powered, lit and connected should the power go out.
Hurricane season is under way and winter is coming up in the Northern Hemisphere. At the bare minimum, you need a light source; lighter; a propane or butane camping stove to use with the window open; cans of food; water; and a power source for a smartphone.
Here's how to prepare on the "e" side of things.
Step 1: Understand your power requirements.
Smartphones, mobile hotspots and any other device that's powered using a USB cable requires a 5 volt power source, not a 110 volt household outlet.
The only reason we use wall plugs to charge phones is because the power is conveniently there — it's available. However, when the wall plug becomes a useless hole in the wall, for all intents and purposes, move on to other sources.
Step 2: Prepare existing sources of power.
Your laptop contains a battery that, if charged, can be used to power your smartphone.
Switch off and unplug your laptop in advance of an incident. Then test each laptop USB port for power. Separate the phone's USB cable from the wall charger and discard the charger. Insert the cable into phone and port. One or more ports may be powered.
Keep the laptop usually charged. Then during an incident, turn off the laptop, because it uses more power than the smartphone; switch off the smartphone and plug it into the known powered-USB port overnight; and allow the phone to trickle charge.
You could get a couple of days smartphone use out of one charged laptop battery.
Tip: If you are unable to find an existing, powered USB port on the laptop, open the laptop's BIOS settings on boot and look for USB power settings there to enable USB power for when the laptop is switched off.
Again, do this before any incident so you don't use all the laptop's power fiddling with settings.
Step 3: Prepare lighting.
You will need some form of backup lighting if the incident extends into the evening. Twenty-two-foot solar-powered waterproof ropes of 50 LED lights, of the kind used to light walkways and awnings, are ideal because they'll last indefinitely — day after day.
I recommend the US$10 Harbor Freight Tools product, which I've successfully used camping.
Ensure the palm-sized panel is off and then hang the solar collector out of the window and let the included battery charge for a full day.
Tip: Try to get the panel pointing towards the sun, if there is any.
Then, wrap the long rope around objects inside, like existing lamps.
In the evening, switch the panel to the Continuous mode and the low-power LEDs will illuminate at dusk with enough light to stop you tripping over things.
Your eyes will adjust to the limited light, but add more ropes for more light. The lights automatically turn off in the morning and start charging again.
Step 4: Prepare additional sources of power.
Stick with 5 volt sources of power because that's what will natively charge your phone — and you're using solar for light. It's likely Internet-based social networks are where you are going to find out what's going on — assuming there's phone service.
Look for universal 5 volt lithium technology USB backup charger batteries on auction sites like eBay. These devices act as power banks and include a USB port.
Tip: Capacity is measured in mAh. That's a measurement of amps per hour. Your existing smartphone battery could be somewhere in the region of 1,800 mAh — it'll be labeled. So a 20,000 mAh power-bank battery should theoretically give you about 10 charges.
It won't, though because of technological inefficiencies and exaggerated claims, but that should give you an idea of how to compare what you're buying.
You can read about more elaborate solar backup power and communications systems here.
Want to Ask a Tech Question?
Is there a piece of tech you'd like to know how to operate properly? Is there a gadget that's got you confounded? Please send your tech questions to me, and I'll try to answer as many as possible in this column.
And use the Talkback feature below to add your comments!