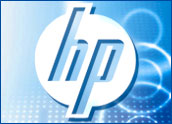 HP announced a slew of new products on Wednesday designed to make the deployment of a virtualized solution a greater value for businesses. More than 8 out of 10 companies have implemented virtualization projects, but most anticipate that just 25 percent of their IT environment will be virtualized by 2010, according to HP-sponsored research.
HP's virtualization push focuses on getting rid of the impediments that reduce a virtual deployment's positive effect on a business. It emphasizes application and business services performance — whether hosted, networked or managed.
"This announcement from HP is really a call to action to rethink virtualization much more along the lines of 'how do you use it to power business growth?' Ian Duncan, director of marketing for HP's StorageWorks division, told TechNewsWorld. "There is an incredibly broad range of products we're going to announce."
The new offerings range from the desktop to the data center. HP StorageWorks 4400 Scalable NAS (network-attached storage) File Service is a key component of HP's virtual solution. It provides customers with continuous availability of essential business applications by virtualizing the connection between servers and storage to create consolidated "shared data" architecture, according to HP.
Virtual Storage for Us
HP has bundled its 4400 Scalable NAS File Services with its HP StorageWorks 44000 Enterprise Virtual Array (EVA44000), file servers, management software and support for both Windows and Linux to create this so-called shared data architecture.
"It's building on the EVA's capabilities and allowing customers to get file services from that array," Duncan said.
The offerings' virtualization story centers on HP's file-serving software, which is designed to eliminate — or virtualize — the connection between servers and storage, according to Duncan. Historically, file serving has been addressed with a regular file server or a filer. In most cases, that dictates a very tight relationship between the server and storage.
"What we do with our scalable file-serving software is eliminate the physical hardware connection between the server and the storage. So, you allow all the servers to have access to all of the stored data," Duncan explained.
"What we deliver with this is a homogenous group of serving capability [and] compute capability, and a homogenous storage pool. All those servers are able to access all of the storage content," he added.
Another thing customers can do when they have that kind of infrastructure is move applications from one server to another, Duncan explained. The shared data architecture gives businesses a highly available and flexible architecture.
The solution is a reaction to the trend that much of content today is file-based.
"We see lots and lots of customers with file-serving projects that have become mission-critical. The need to store more data typically creates hardware sprawl. Customers typically react to the need to store more data by throwing more file servers at the problem. It works in the short run but becomes a much larger problem over time, because you have 10, hundreds or thousands of file servers or filers which are difficult to manage," Duncan pointed out.
Missing Virtualization Link
HP's StorageWorks is a step in the right direction, said Greg Schulz, founder and senior analyst at StorageIO, with benefits including flexibility, ease of use, and the ability to have a shared file system as part of the storage solution to address server sprawl.
"The StorageWorks 4400 NAS File Service is a nice fit for HP customers who need to leverage EVA storage system capabilities," Schulz told TechNewsWorld, "combined with either a Windows for CIFS- or Linux for NFS-based NAS storage solution to meet the growing needs for NAS and unstructured data storage, as well as NAS consolidation."
Companies increasingly are considering storage and data protection issues, concerns for virtualized environments, and server virtualization when looking at storage, he noted.
"Beyond the usual block (iSCSI vs. Fibre Channel) and NAS (NFS or CIFS) debates for supporting server virtualization is the growing awareness to look at the various issues as well as opportunities to re-architect data protection, including [high availability], backup, security, [business continuity] and [disaster recovery] for virtualized environments," Schulz continued.
Overall, the solution fits nicely into HP's file-serving product — right between ProLiant Storage Server gateways for EVAs and EFS (Enterprise Files Services) Clustered Gateway, IDC Research Manager Natalya Yezhkova told TechNewsWorld.
"Given EVA's success and broad customer base, it seems that the product should be in demand. Scalable NAS also creates an important addition to the portfolio of starter kits," she added.
While Schulz gives the StorageWorks package a thumbs up, there are a few things he would like to see HP do with the offering.
"What would be great is to see HP extend the multiprotocol in a single NAS gateway at the mid and upper end, where the user can have a choice of iSCSI, NFS and CIFS, as is the case with HP's Microsoft Windows Storage Server powered ALL-in-One multiprotocol, multifunction storage systems," he noted.
"It would be great to see HP have an integrated Windows CIFS- and NFS-based capability in a single NAS server like they have with their SMB/SOHO (small and mid-sized business/small office home office)-focused ALL-in-One, or like what NetApp, IBM, Dell and EMC, among others, provide — as opposed to having the customer choose between a Windows or Linux version of their polyserve-based mid-range solution," Schulz said.
"It's about ease of use and flexibility, along with removing complexity. Sure, it's easy for HP to simply have the customer pick which version of the NAS solution they want and then ship the corresponding product; however, it's easier for the customer [when choices and decisions are] transparent, as is the case with other vendors' solution offerings," he concluded.
The HP 4400 Scalable NAS File Services will be available in the fourth quarter of 2008. In the U.S., the list price for the Windows File Services version is US$94,270, while the Linux File Services version will sell for $97,630.