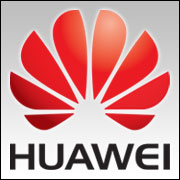 Chinese telecommunications firm Huawei is taking a PR victory lap following reports suggesting that the National Security Agency spied on the company.
Earlier this week, Brazilian TV network Globo revealed a raft of documents that purportedly came from Edward Snowden. The files implicate the NSA, along with its British snooping ally, GCHQ, in spying on numerous targets, including a Saudi bank, the French Ministry of Foreign Affairs and Huawei — the same Huawei that was vilified last year by Congress and deemed a security threat because it might do something sinister like spy.
Huawei released a statement saying that it was "very disturbed" that the NSA attempted to worm its way into its networks and information. Huawei added that it "utterly object[s] to such illegal practices."
[Source:The Age]
Notorious Online Critic Arrested in China
Citing false business records, Chinese authorities arrested a man who just so happened to also be a popular and outspoken critic of the government.
The man, Dong Rubin — better known by his online pseudonym, bianmin — has been dissing The Man online since 2009. His dissidence began after what came to be known as the"hide and seek" case, when authorities claimed that a man died in police custody while playing hide and seek with inmates. (A subsequent investigation showed he was beaten to death by other inmates.)
Dong was reportedly snookered into coming out of his Kunming apartment when police told him his car had been hit. Electronic items, including a laptop and other computer equipment, were taken from his home.
Officially, Dong was arrested for inaccurately registering the amount of capital his business had (Dong admitted to making such a misstep). However, netizens are reportedly worried that the capital registration issue is a guise, and that the real offense was spouting off online. China's Supreme Court recently stiffened penalties for online rabble-rousing.
Several high-profile online critics have been arrested in China recently, but not always for being online critics. One such person, Qin Zhihui, was detained for engaging in illegal business operations; another was arrested for soliciting a prostitute.
[Source:Global Times via Tech In Asia]
Information Stolen in Vodafone Germany Hack
A hacker is believed to have nabbed personal details, including names, addresses, bank account numbers and birth dates, for more than 2 million Vodafone Germany customers.
The info was stored in a database within the company's internal network.
Customers have been notified and warned to keep their eyes peeled for phishing messages designed to sucker people into revealing personal data.
A suspect was identified and his home was searched, according to Vodafone Germany, which has 36 million mobile customers.
[Source:BBC]
Far Out: Voyager Leaves Solar System
Let's now depart from international tech news to touch on interstellar tech news.
NASA confirmed that its Voyager 1 spacecraft has become the first human-made object to reach interstellar space. The spacecraft, launched in 1977, is believed to be about 12 billion miles from the sun (Earth is a *mere* 93 million miles).
In 2004, Voyager 1 detected increased pressure of interstellar space on the heliosphere, which is the bubble of charged particles surrounding the sun, according to NASA. These charged particles extend beyond the outer planets, which tipped off scientists that the spacecraft's interstellar arrival could be imminent.
Scientists were able to confirm that the spacecraft was in interstellar space after the sun let out a coronal mass ejection — a huge burst of solar win and magnetic fields — in March 2012. When this ejection reached the Voyager 1 13 months later, the plasma around the spacecraft reacted in such a way that would only happen in interstellar space.
Working backwards, scientists figured out that the Voyager 1 first went into interstellar space in August 2012.