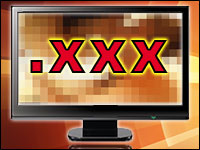 Britain is simultaneously investigating and praising Chinese telecommunication firm Huawei.
OK, so the UK didn't out and compliment Huawei. Less than a week after British authorities launched a cybersecurity review of the company, however, Prime Minister David Cameron said that British telecommunications company TalkTalk had shown "great leadership" in implementing its online pornography filter.
TalkTalk's filter, you see, is controlled by Huawei, whose UK employees determine which websites TalkTalk will and won't filter.
The UK, like the U.S., Australia and others, has expressed concern that Huawei, founded by a former member of the Chinese military, poses a security threat.
Cameron has been on a kick to have pornography blocked by default in the UK. He wants to create a mandatory nationwide system akin to TalkTalk's filter, called "Homesafe," and force people to "opt-in" if they want their skin fix.
China has a nationwide block on online pornography.
[Source: BBC]
US Busts Enormous Credit Card Hacking Ring
Federal prosecutors in New Jersey claim to have pulled the plug on a five-man Eastern European gang that orchestrated what might be the largest credit card hacking fraud in American history.
NASDAQ, 7-Eleven and Dow Jones were among the crime ring's victims, but they weren't alone. The indictment claims that the gang thieved as many as 160 million credit cards and then sold them in underground forums.
Losses ranged in the hundreds of millions, according to authorities.
The alleged hackers, a Ukrainian and four Russians, have been charged with conspiracy to gain unauthorized access to computers and wire fraud. Additional charges could mean an extra 120 years in prison for four of the alleged perpetrators.
The operation relied on penetrating selected firms and installing Trojan software that harvested credit cards and personal details from servers.
[Source:The Register ]
New Zealand Movie Ban Prompts BitTorrent Spree
A decision by New Zealand's Office of Film and Literature Classification to ban the movie Maniac from both theaters and video release has led to an explosion of unauthorized downloads of the film.
The French-American horror flick, starring Elijah Wood, shows gruesome first-person murder scenes, which New Zealand's authorities thought crossed the line between art and absurd. Thus, the movie was permitted at movie screenings but not to a wide audience, as that could be "injurious to the public good," according to the movie-rating body.
Suspecting that the ban might have produced the "forbidden fruit always tastes better" effect, the website TorrentFreak looked up download stats of Maniac by country. The U.S. and UK, with a combined population of about 375 million, were the top two downloading culprits, accounting for 18.4 and 8.6 percent of Maniac downloads, respectively. No. 3, however, was New Zealand, which tips the scales at 4.4 million people but nonetheless had 6.7 percent of the world's downloads — the same proportion as Brazil, which has nearly 200 million citizens.
TorrentFreak adds that NZ is rarely in the Top 10 for film and TV downloads, further suggesting that the rash of downloads is the result not of a zealous BitTorrenting culture but the film's ban.
[Source:TorrentFreak]
Pakistani Telecom Regulator on Verge of Meltdown
The Pakistan Telecommunication Authority, which regulates the country's multibillion-dollar telecoms industry, has become "entirely dysfunctional," according to a report from ProPakistani.
The crux of the problem is reportedly the lack of a chairman and of members — factors that would seem to be problems for most any organization. The former chairman left in January, while other key members departed in February and March. All positions have reportedly gone unfilled despite repeated job advertisements.
[Source:ProPakistanivia Tech In Asia]