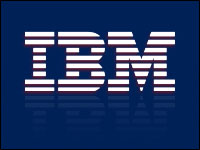 IBM is joining forces with the U.S. Federal Aviation Administration to protect the nation's civilian aviation system from the ever-growing threat of cyberattacks. They are working on building a prototype security system capable of protecting the vast amount of information flowing daily through the FAA's computer networks.
This project will introduce first-of-a-kind security analytics technology, said Josyula Rao, senior manager, secure software and services, at IBM's Watson Research Center. Rao is the research leader on the research and development project.
"This project could play an important role in addressing the growing cybersecurity threat — threats that are constantly on the rise," Rao told TechNewsWorld.
New Approach to Protecting Data
The analytics technology is a new approach to protecting large digital infrastructures from hacking, botnets, malware and a whole host of other forms of cyberattacks. It is designed to protect both data at rest, that is, computer files that are not often updated, and data in motion — files that move rapidly throughout the system, Rao explained.
There is not usually enough storage space available in such a large computer network to analyze the data in motion. "It's like drinking out of a fire hose," Rao said. "You need to have the ability to process it without storing it."
With data at rest, the goal is to learn from it, Rao said. Therefore, the system is designed to look back at event occurrences and system compromises. It will also be able to correlate historical traffic patterns with dynamic data from monitors, sensors and other devices capturing information about network traffic and user activity in real-time.
The FAA will also be able to store real-time results in a data warehouse, Rao said. This will allow for security experts to go back and analyze the data and learn from it.
The streaming analytics will have a customized dashboard to enable the FAA to continually analyze the data flowing through its network, according to Rao. The dashboards are designed to give FAA officials visual representations of network workloads, tickets for found malware, and historical trends to facilitate decision making and early action.
Forward-Thinking Collaboration
The FAA is forward-thinking when it comes to developing a cybersecurity system, Rao said.
"They want to take a proactive approach," he observed, noting that the FAA understands the threat and that the partnership is providing IBM with valuable feedback.
It will be at least another six months before the validation process is complete, said Rao. Therefore, it is too early to start talking about financial aspects of the project. Both IBM and the FAA are providing resources to develop the technology.
"What we have here is drawing a lot of attention — not just with the FAA, but across a number of our customers, both government and commercial," said Rau, noting that cybersecurity threats are common across sectors, and that the new technology will work for other government agencies, corporations and even educational institutions.
Many large corporations, such as banks and other financial institutions, have similar problems with security threats, said Mike Logan, president of Axis Technology, a provider of enterprise information technology consulting and data security offerings.
"Anywhere there is something of value on the Internet, there is a risk," he told TechNewsWorld.
Beyond Traditional Defenses
This collaboration may eliminate some of the risks present in today's IT environments, Logan said. "It goes beyond traditional defensive solutions and tries to proactively look for threats."
There will be challenges ahead for the cybersecurity system being designed by IBM and the FAA, however. Analysis relies on identifying patterns that match known threat patterns, which only works the second time it happens, Logan pointed out.
"The challenge will be analyzing the data going over the network and being able to determine its nature and if the person, computer or application has the appropriate rights to access it," he said. "It will take time and some smart analysis to realize the full potential of the system."