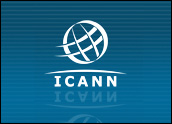 The committee reviewing applications for dozens of new top-level domains has publicized more than 250 objections to dozens of them, along with the reasons for objecting.
The Internet Committee for Assigned Names and Numbers' Government Advisory Committee, which represents about 50 governments worldwide, has listed the objections on its website.
The objections range from the geographical (.africa) to the religious (.islam) to the decidedly non-religious (.casino and .sucks, among others).
The rollout of new Web addresses is set to take place next year.
According to the BBC, applicants can address the committee's concerns or simply withdraw their application. If they withdraw, applicants would be reimbursed 80 percent of the US$185,000 application fee.
GAC will reportedly decide in an April meeting — to be held in Beijing, that hotbed of Internet liberation — which suffixes warrant formal objection with ICANN.
Some of the notable suffixes being objected to include the folowing:
Amazon's application for .cloud, .book, .search and others;
Patagonia's application for .patagonia;
Johnson & Johnson's application for .baby; and
L'Oreal's application for .beauty, .hair, .skin and others.
According to the BBC, ICANN remains confident that, objections or not, it will be able to roll out the new addresses, as scheduled in May.
HTC Pleased with Apple Settlement
HTC is happy — and mad.
According to Reuters, the Taiwan-based company is pleased with its settlement with Apple. However, the company's CEO, Pete Chou, is irked with "outrageous" media reports.
Earlier this month, Apple and HTC reached a 10-year licensing agreement to close one of the earliest smartphone patent wars. Terms of the agreement were not disclosed.
That much made Chou happy, but recent reports that the agreement forces HTC to pay Apple between $6 and $8 for every Android phone? Well, that was "baseless and very, very wrong," according to Chou.
NTSB Kisses BlackBerry Goodbye
The National Transportation Safety Board has dumped the BlackBerry in favor of the new iPhone 5.
The move, revealed on the Federal Business Opportunities index, was spurred by BlackBerry's "unacceptable rate" of failure.
The NTSB will hang on to Verizon as its provider.
BlackBerry maker, Canada's Research In Motion, announced earlier this month that it had secured government-specification clearance for the BlackBerry 10, which is slated to launch January 30. It remains to be seen whether this clearance affects BlackBerry's standing in Washington.
However, it wasn't all bad news for RIM: According to Reuters, Jefferies & Co analyst Peter Misek, who had long been one of RIM's most influential critics, upgraded his rating of RIM's stock Tuesday. The announcement reportedly helped send RIM's stock north more than 3 percent, eclipsing $10 for the first time in five months.
Amazon Nixes Cloud, Kindle Launch in China
Amazon has suspended the launch of a cloud service in China.
According to Chinese news site MorningWhistle — which cites a Tuesday report from Chinese-language site Sohu Tech — Amazon started negotiations to set up a Chinese cloud service in 2010 and finalized the process a year later.
Foreign companies that want to operate cloud services in China must have a government-granted license, a local data center and a specialized maintenance unit, according to Morning Whistle. Launching a cloud service, in other words, is a little trickier than simply launching a cloud service.
However, Amazon has apparently decided to "suspend preparation work." It is reportedly adjusting how it will offer the cloud service in China.
Morning Whistle speculates that the cloud delay will also delay Amazon's reported plans to launch Kindle in China.