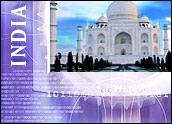 A company in India has developed a smartphone for the blind.
The device, three years in the making, will be equipped to read text messages and emails, and it will then convert the text to Braille. It will utilize shape memory alloy technology, which exploits a metal's ability to "remember" its original shape. The phone's screen is not a screen so much as a grid of pins that move up and down to form the Braille characters required.
The company spearheading the effort, Kriyate Design Solutions, was "incubated" at the Center for Innovation Incubation and Entrepreneurship in Ahmedabad.
[Source: Times of India]
Microsoft Closes Deal With China's ZTE
With the ink still drying on its ballyhooed patent deal struck last week, Microsoft has reached a similar deal with Chinese tech firm ZTE.
The deal covers all Android and Chrome devices produced by ZTE, and comes one week after Miscrosoft's patent deal with Taiwanese smartphone maker Hon Hai, which owns the infamous electronics manufacturer Foxconn.
Details of the ZTE deal were not disclosed, but Microsoft said they were similar to those agreed to by Hon Hai, which will pay a flat fee for every Android and Chrome-based gadget coming off of Foxconn's production line.
ZTE is one of the five biggest Android smartphone manufacturers in the world, having shipped 9.5 million units in the fourth quarter of 2012.
This marks Microsoft's first deal with a top Chinese company.
[Sources: Financial Times, Tech Crunch]
UK's Public (WiFi) Sanitation Campaign
British Prime Minister David Cameron has vowed to promote "good, clean WiFi" in public places as part of a campaign to eradicate smut from public WiFi.
Children's charities have been pushing to get adult content restricted over publicly accessible WiFi, and Cameron is apparently sympathetic to their concerns.
UK lawmakers have been on a quest to stymie online pornography. Last year, officials discussed a potential ban of online pornography, and followed that up with a proposal that would force Internet users to "opt in" should they want access to adult sites.
[Source: The Telegraph]
Booksellers Deliver Petition Against Amazon
Independent British booksellers Frances and Keith Smith delivered a petition calling on David Cameron to "make Amazon pay its fair share" of corporate taxes in the UK.
The petition, launched last December, decries Amazon's tax practices. It has more than 150,000 signatures so far.
Amazon, along with Google, Facebook and others, has been under fire in the UK for clever, if legal, methods of avoiding UK tax.
Amazon's European headquarters is in Luxembourg, which has lower tax rates than the UK, allowing Amazon to pocket a little more dough than it might otherwise.
The petition pointed out that Amazon made more than US$5 billion in the UK last year, yet it does not have to pay any UK corporation tax.
[Source: The Guardian]
Apple to Double Down on Chinese Retail
Over the next two years, Apple plans to double the number of retails store it has in China, the company's second-biggest market.
Apple's sales in China rose 11 percent during the fiscal second quarter, to $8.8 billion — pretty good, but still a slower rate of growth from the fourth quarter of 2012, when sales grew at 67 percent. To be fair, that was the quarter the iPhone 5 came out, so it was a tough act to follow.
Apple has 11 stores in the country (more, though, if you include the fake ones).
Apple recently apologized to Chinese consumers after it was taken to task by state-run media outlets for offering substandard post-sale service to China.
Apple CEO Tim Cook has made China a focal point of Apple's growth strategy.
[Source: Bloomberg]