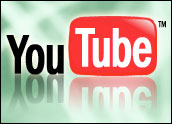 YouTube on Thursday launched a new analytics service, YouTube Insight. The service includes free software that provides statistical breakdowns of who is watching a particular video, as well as when and where they're viewing the material.
"For example, uploaders can see how often their videos are viewed in different geographic regions, as well as how popular they are relative to all videos in that market over a given period of time," said Tracy Chan, product manager of YouTube. "You can also delve deeper into the life cycle of your videos, like how long it takes for a video to become popular and what happens to video views as popularity peaks."
Insight gives the creators an inside look into the viewing trends of their videos on YouTube, which might provide insight into how to help them get more exposure for their videos, she added.
Adjusting for Regional Tastes
"Partners can evaluate metrics to better serve and understand their audiences, as well as increase ad revenue," Chan said, "and advertisers can study their metrics and successes to tailor their marketing — both on and off the site — and reach the right viewers."
The new tool, in turn, transforms YouTube, which Google purchased in 2006 for US$1.65 billion, into a global focus group, she said.
If, for example, a movie trailer on posted on YouTube might attract more attention in one region than another; the studio might, in turn, tailor marketing efforts to that strength, or alter a strategy to accommodate a lack of interest, Chan said.
Tool for Targeting
YouTube Insight will be a helpful tool, Yankee Group analyst Mike Goodman told TechNewsWorld.
"The network is trying to make itself useful to advertisers," he said. "It's all about your ability to target ads to individual users. So, the more information you have on them, the better your ability to develop a targeted ad program."
Targeted advertising can be a "holy grail" for marketing agents, Goodman said.
"Without the information they need, it's hard to develop any kind of targeted program," he said. "So, this is beneficial — certainly, a step in the right direction."
However, this is a step that should come as no surprise to YouTube users, said Philip Leigh, principal analyst with Digital Media.
"It's something that should have been anticipated," Leigh told TechNewsWorld. "I applaud YouTube for doing it. We can expect to see more of it. Companies that are particularly interested in seeing how their products or services would be evaluated in the marketplace could do a focus group. It's a good testing ground for new videos and new music and related media programming."
Copycats Likely
Any of the other two dozen or more video-sharing sites could try something similar, Leigh noted.
"They're not going to have a monopoly on it," he said, "but enlarging the statistics that YouTube provides, they're going to attract more serious-type people to the Web site."
Amateur posters won't disappear, Leigh noted.
"You're going to find some amateurs are going to make it into the big time," he said. "People posting videos are hungry for more information because they want to see if they can make a business out of it. I think people posting regularly are quite interesting to see how viewers are responding, and some of them are hoping to make money out of it."