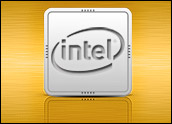 Intel's latest high-end desktop processor series, the new Core i7 lineup, has officially hit the sales channels with offerings from computer makers like Dell, Gateway and others. The processors, which were codenamed "Nehalem" by Intel, are based on a new microarchitecture designed to deliver high performance and energy efficiency.
"Typically, when Intel makes an update as significant as Core i7, the first adopters are typically in the high-end desktop," Charles King, principal analyst for Pund-IT, told TechNewsWorld.
"Given i7's video graphics capabilities, it sounds like it'll be a good choice for a high-end gaming PC," he added. Intel, he noted, will usually scale the processor down in power requirements for the notebook market and also scale it up to aim at server vendors.
Right now, Dell is offering its Studio XPS desktop with Core i7-920 processors running at 2.66 and 2.93 GHz, but the XPS 730x gaming box can run Intel's 3.2 GHz Extreme Edition processor. Gateway's FX6800-01e is running the 2.66 GHz Core i7-920 processor.
Key Improvements
Inside Intel's Core i7, there several key improvements. For instance, the Core i7 represents the first time Intel has moved the system memory controller onto the CPU.
"This improves system performance and eliminates the traditional 'north bridge' that has been a standard part of Intel-based PCs and servers for over two decades. AMD made this same move in 2003, and others, including Sun and IBM, did it even earlier," Nathan Brookwood, principal analyst for Insight 64, told TechNewsWorld.
"Better late than never," he added.
In addition, the Core i7 brings back Hyper-Threading, Brookwood noted. The proprietary Intel technology was last seen on the Pentium 4 but hasn't been present in the earlier Core designs.
"This improves performance by 15 to 20 percent for multi-threaded applications. Since the chip has four cores, and each core has two threads, a single chip looks like eight logical processors to Windows or Linux," Brookwood explained.
The Core i7 processors use 8 processing threads, 8 MB of Intel Smart Cache, and three channels of DDR3 1066 MHz memory. Intel says its memory controller's lower latency and higher memory bandwidth delivers much improved performance for data-intensive applications.
More specifically, Intel says its Core i7 processor's integrated memory controller handles the data flow between main memory and the execution engine, resulting in faster access time to memory and less latency for requests. Put another way, applications can basically feed more data to the processor in less time, resulting in faster output.
In fact, the Core i7 Extreme Edition's 3.2 GHz processor, Intel said, is the "highest performing processor on the planet" based on SPECint_rate_base2006 scores. Compared to previous generations of processors, the i7 provides up to 79 percent faster video encoding and up to 46 percent faster image rendering, plus "incredible performance for photo retouching and editing," according to the company.
More on the Way
Versions for mainstream desktops and notebooks won't be available until second half of 2009, Brookwood said, though he expects Intel to deliver Core i7 versions for two-way servers in the first quarter of 2009.
"Versions for four-way servers won't show up until late '09," he said.
"This gives AMD's Shanghai — announced last week — some breathing room in two- and four-way servers, and it gives AMD lots of room in the mainstream, sub-(US)$1,200 range, and value segments of the market," he added.