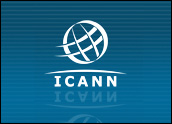 Tuesday ushered in a series of generic top-level domains (gTLDs) that for the first time in Web history, include Arabic, Chinese and Russian characters.
The new gTLDs — which are the suffixes to Web addresses, such as ".com" and ".net" — were approved by the Internet Corporation for Assigned Names and Numbers, or ICANN.
ICANN invited applications for new domain names in 2012, at a cost of US$185,000 a pop. This raised a few mini-controversies: a cohort of Latin American countries objected to Amazon's application for .amazon; other groups opposed suffixes such as ".islam" or ".casino."
ICANN nonetheless has plowed ahead with the rollout. New domains unveiled Tuesday include the Arabic word for "network"; the Chinese word for "game"; and the Russian words for "online" and "site."
[Source: The Toronto Star]
Computer Clan Files Criminal Claim Against German Chancellor, Government
The Chaos Computer Club, a Germany-based hacking organization, on Monday filed a criminal complaint accusing Germany Chancellor Angela Merkel and members of her government of violating the law by helping U.S and British spy agencies snoop on Germans.
U.S. Secretary of State John Kerry was in Germany last week to salve angst over U.S. surveillance in Germany that reportedly included monitoring the phone of Chancellor Merkel, a move that seems hard to justify in the name of fighting terrorism.
The complaint filed by the group doesn't guarantee that an investigation will be opened. It does, however, seem to guarantee that the issue of surveillance is on the minds of Germans — at least more so than in other parts of Europe.
[Source: The New York Times]
China's Moon Landing Yields Photos
China's Chang'e 3 moon lander has sent back a slew of photos of the moon, including the first high-quality panorama since the Apollo 17 mission in the early 1970s.
The panorama shows the Jade Rabbit rover rolling away from the Chang'e 3.
China's moon mission has faced some turbulence. Vital equipment reportedly had problems shutting down during the lunar night, leaving vital parts exposed to the brutal cold — like -290-degree brutal. That said, the mission is beaming back cool photos, so all is not lost.
[Source: Gizmodo]
NHS Website Leads Users to Harmful Sites
Looks like the U.S. isn't the only country with a shoddy healthcare website.
The website for the UK's National Health Service, or NHS, exposed users to harmful sites when it should have been leading them to health advice.
More than 800 pages on NHS.uk redirected users to pages chock full of advertising or, worse, malware. The NHS confirmed that its site wasn't attacked and that the problem — deemed an internal coding error — had been rectified.
The NHS caught the error Monday morning. It is unclear if this Reddit thread had anything to do with its discovery.
[Source: BBC]
Cabbies Getting Caddy in Taxi App War
Taxi and private car booking companies are accusing each other of foul play — described by local media as "dirty tricks, sabotage and aggressive driver poaching tactics" — in the quest to control burgeoning cab-app market.
Operators have accused competitors of booking and canceling rides on competing apps, and scouring for drivers' mobile numbers in an effort to recruit them away.
There reportedly have been less-than-scrupulous tactics in the U.S. taxi wars, as well.
[Source: The Age]