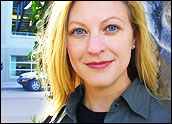 When it comes to the Internet, Republican presidential candidate John McCain recently said that he's "an illiterate who has to rely on his wife for any assistance he can get." In an era where the Internet is playing an ever greater role, does such an admission matter, and does it say anything important about the age gap between McCain and Democratic candidate Barack Obama?
This is not the first time a politician has come under fire for sweeping claims about the Internet. Recall, for instance, Al Gore's comment that he "took the initiative in creating the Internet." Everyone knows that DARPA (the Defense Advanced Research Projects Agency) drove the creation of the Net, not the former vice president, but his comment made for many jokes on late-night shows.
McCain, of course, made quite the opposite assertion, but is he really the "illiterate" he mentioned or is something else going on? His campaign aides say he's fully capable of browsing the Web and that he has a Mac and uses it several times a week. Senator McCain will get "hip points" for using a Mac; nevertheless, he clearly doesn't think being Internet savvy is an important branding strategy. This may bother some, but many politically active technology entrepreneurs don't seem to be upset.
Shunning the Net?
For instance, Silicon Valley-based technology investor Anurag Chandra says McCain's indifference to using the Internet is a factor voters should consider, "but one of several and lower in priority than his stance on policies that affect technology innovation in the U.S.
"What he promotes is more important to me than what is exemplified by his individual proclivities," Chandra says.
Good point, because creating an environment that fosters innovation is more important than having a president who wastes time surfing the Net. This helps explain support for McCain from high-profile technology leaders such as Cisco's John Chambers and Meg Whitman, eBay's former CEO. Yet not everyone is comfortable with the idea of a presidential candidate who shuns the Net.
Role Models
Participation and understanding of technology are very important, notes LinkedIn founder Reid Hoffman. Understanding is indeed key, and this brings up the nagging question of whether the age gap between McCain and Senator Obama matters at all. On this issue, Hoffman points out that ability matters more than age.
Indeed, many of the most successful Internet companies have been started by young guns without much experience. Steve Jobs and Steve Wozniak started Apple in their early 20s — the same age as Bill Gates and Paul Allen when they started Microsoft, and Sergey Brin and Larry Page launched Google in their mid-20s. When it comes to young technology entrepreneurs, the list could go on. Of course, world affairs do reach farther than Silicon Valley or Redmond.
When it comes to wealth and success, many of America's role models are older and more experienced. Consider that at 77, Warren Buffett is still making great investment decisions and Rupert Murdoch is still building his media empire. Also, at 74, Larry King is still capturing fascinating interviews.
Finding Answers
So, perhaps it really doesn't matter how old someone is or how much time they spend surfing the Web. Perhaps one of the most important things that voters and the tech community should be considering is what kind of people the commander-in-chief chooses to be around him. That's something that will be easier to find given the Web 2.0 boom, says David Kralik of American Solutions.
"Technology is holding politicians more accountable with the ability to check facts about previous statements they may have made and who their donors are," says Kralik. A perfect example of this was Hillary Clinton's story about landing in sniper fire during a 1996 trip to Bosnia. The public discovered she stretched the truth when a YouTube video surfaced showing Hillary and daughter Chelsea, on that very trip, walking across the tarmac smiling and stopping to shake hands with Bosnia's acting president.
Regardless of how much time McCain spends online, over the next few months, the Internet will be most important in helping voters find detailed answers about each candidate and their team.
---
Sonia Arrison
, a TechNewsWorld columnist, is senior fellow in technology studies at the California-based
Pacific Research Institute
.
---