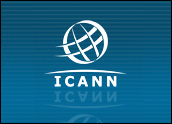 Vinton Cerf, known by many as one of the founding fathers of the Internet, will be stepping down at the end of this week as chairman of the board of the Internet Corporation for Assigned Names and Numbers (ICANN).
Cerf, who is also Google's vice president and chief Internet evangelist, has served for three consecutive terms as chairman of ICANN, which is the maximum allowed by ICANN rules. His last act as chairman will be to hold a board meeting on Friday morning; after that, a new board will meet and vote on a new chairman, ICANN spokesperson Jason Keenan told TechNewsWorld.
"[Cerf's] contributions to ICANN and the Internet have been immeasurable," said Paul Twomey, ICANN's president and CEO.
A 'Passionate Commitment'
Founded in 1998, ICANN is a nonprofit organization that oversees a number of Internet-related tasks, including managing the assignment of domain names and IP addresses. Much of its recent work has focused on the introduction of new top-level domains, such as the proposed .xxx designation for adult-themed sites that was rejected for the third time in March.
ICANN's mission is to ensure the stable and secure operation of the unique identifier systems that are so vital to the Internet. In addition, the organization coordinates policy development related to these technical functions through a bottom-up consensus model.
Cerf joined ICANN's board in 1999, and has had an immense impact, Paul Levins, the group's executive officer and vice president of corporate affairs, told TechNewsWorld.
"I could give you a laundry list," Levins said, "but the biggest ones include his endless patience, his capacity to get to the heart of an issue, and his passionate commitment to an Internet that's about sharing information — that's coordinated and not controlled."
Interplanetary Internet
Cerf has also reportedly said he believes the Internet will ultimately expand throughout the solar system, creating an interplanetary communications network. He is working with NASA's Jet Propulsion Laboratory to establish standards for space communications similar to those for the Internet, according to reports.
ICANN is holding its 30th annual international public meeting this week in Los Angeles, and a tribute to 64-year-old Cerf is being planned for Tuesday night at Sony Studios, Levins added. A number of "household" names will be attending in person or by video to pay tribute to Cerf's legacy, Levins said, including former Clinton administration adviser Ira Magaziner, who is scheduled to make a live appearance for the event.
Rumors have suggested that ICANN board members Peter Dengate Thrush and Roberto Gaetano could be potential successors to Cerf. However, "we won't know until Friday," Keenan said.
'The Model Works'
Cerf's departure has caused much speculation about the direction of ICANN without him, but the nature of the organization's model means that it will continue on much the same track it has been on with Cerf at the helm, Levins said.
"The beauty of this model is that while we have heroes like Cerf and others, it's not about the heroes — it's about the participation of users, business, technicians and government," Levins said. "At the end of the day, we all want an Internet that's coordinated and interoperable, not controlled."
As part of a joint project agreement between ICANN and the U.S. Department of Commerce, there will be a comment period beginning soon and running through Feb. 15 to solicit feedback on ICANN's model and performance, Levins noted.
While the decision-making process will certainly evolve as needs change, it is "pretty well set," Levins said. "We're very sorry to lose Dr. Cerf, but his period of chairmanship has demonstrated that the model works. Now we can move forward confidently knowing that everyone wants the same thing."