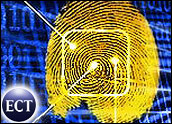 Using digitally descrambled images of a suspected pedophile, Interpol issued a global alert Monday, asking for the public's help in identifying the man.
The man in the images had posted online about 200 images of himself sexually abusing 12 young boys in Vietnam and Cambodia, but every photo of him had been digitally altered to hide his face with a blurred swirl. Interpol's Trafficking in Human Beings unit, working with specialists from the Bundeskriminalamt (BKA) in Germany, managed to descramble the images and produce an identifiable picture.
The man appears to be between 30 and 35 years old and of European or North American origin. Despite extensive global efforts to identify and locate him through Interpol's network of 186 bureaus and specialist units, however, the man's identity and nationality are still unknown.
Global Predator
"For years images of this man sexually abusing children have been circulating on the Internet," said Interpol Secretary General Ronald K. Noble. "We have tried all other means to identify and to bring him to justice, but we are now convinced that without the public's help this sexual predator could continue to rape and sexually abuse young children whose ages appear to range from six to early teens."
The images online appear to date back to 2002 and 2003, according to the BKA. Interpol believes that the man travels the world in order to sexually abuse and exploit vulnerable children, Noble added.
"As an 186-member country police organization, Interpol is uniquely positioned to coordinate this global effort to identify and bring him to justice," he said.
This is the first time Interpol has made a public appeal for help in identifying such an individual, the organization said.
A Police Effort
"The decision to make public this man's picture was not one which was taken lightly, but after thoughtful consideration and with the full agreement of experts from Interpol's member countries dedicated to fighting this appalling criminal activity," said Kristin Kvigne, assistant director of Interpol's Trafficking in Human Beings Unit.
Interpol urges members of the public not to take any direct action themselves, Kvigne added, particularly since any positive identification would need to be confirmed by law enforcement authorities. Rather, anyone with information should contact the police or Interpol National Central Bureau in their country.
The photographs of the man can be seen on the Interpol Web site. Information can be sent to the organization's Trafficking in Human Beings Unit. The mission has been dubbed Operation Vico for its ties to Vietnam and Cambodia.
Not Cutting-Edge
The digital deblurring efforts were conducted primarily by the BKA in Germany, but such capabilities are not especially new, Rachel Billington, a spokesperson for Interpol, told TechNewsWorld.
"Officers have been deblurring images for years," she said. "The real issue for us is revealing the images of this individual so that he can be identified."
Indeed, the U.S. National Security Agency would probably consider it old technology, Phil Leigh, senior analyst with Inside Digital Media, added.
"I wouldn't call this technology trivial, but it has been around," he told TechNewsWorld.
Heuristic Techniques
Generally speaking, what's involved is image enhancement software that uses mathematical algorithms with heuristic search techniques, he explained. The software will keep working in a particular direction until the image stops improving, then it will move onto a new one, he said.
"The mathematical techniques have been known; it's just a question of putting the processing power behind it," Leigh explained.
There are many such techniques that may seem unfamiliar and fantastic to members of the general public, Leigh said, but that have actually been in use for a long time.
Eavesdropping on phone calls is another example, and "I think there will be a number of other things that we'll learn about sporadically as time goes on," he predicted.
Sex Tourism
One of the more disturbing facts about such technologies, however, is that the organized bands of online criminals tend to be one step ahead of law enforcement, Parry Aftab, cybercrime lawyer and executive director of WiredSafety.org, told TechNewsWorld.
Children in countries such as Thailand and Cambodia are regularly bred specifically for sex exploitation, Aftab said, and foreign tourists can book sex tours through those countries online. Law enforcement agencies such as U.S. Customs and Interpol have become adept at infiltrating this with their own mock sex tourism sites for use in sting operations, but "a lot of the pedophiles involved in these big sex trafficking rings still know more about the technology than anyone," Aftab said.
Tech Investors
If the suspected pedophile in this case is not part of one of the big, organized groups, the technology required to descramble images of him could have been as simple as Adobe Photoshop, or simple decryption technologies, she said.
The organized rings, however, tend to use much more sophisticated technology. "They invest very quickly in the best encryption methods and all the different high-tech, clandestine technologies," Aftab explained. "They have the money, and the weakest link in the group is the one that would cause all the others to be caught. They work together to stay secure."