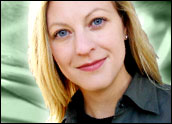 The Personalized Medicine World Conference in Silicon Valley last week showcased huge opportunities for new advances in medicine and personalized health. What remained unclear was who will take the lead, what techniques or products will win, and whether the medical establishment will go along or stand in the way.
Folks in Silicon Valley are used to the fast pace and uncertainty that come along with exponentially growing technologies like those in the field of genomics, and it was easy to spot the venture capitalists in the crowd. The medical profession and the healthcare industry, on the other hand, are not quite as comfortable with accelerating change. That dynamic played out not only in the scheduled talks, but also informally among participants.
"It feels like the Internet conferences I went to in 1994," said entrepreneur and investor Alex Jacobson of Aleo Capital — but it is also different, because "the Internet didn't come out of a regulated industry."
Give It to Me Straight, Doc
During her talk, investor and 23andMe board member Esther Dyson was asked "how to sway the FDA to empower consumers." Her response was that the problem is "not so much the FDA as the medical establishment," which she compared to officials in the Catholic Church who want to interpret everything for their patients.
This brings up an interesting question for personalized medicine: In order to "empower consumers," does the next leader necessarily have to beat the establishment?
Every revolution causes political shake ups, and doctors seemed to be taking most of the beating at this event. For instance, Trisha Brown from DNA Direct presented survey numbers showing that 90 percent of doctors were excited about using genetics to personalize medicine, but only 40 percent were actually comfortable ordering a genetic test.
Those numbers don't augur well for the role of doctors as interpreters, particularly in light of new services like DNA Direct that will talk directly with consumers about their genetic tests, as well as recommend whether insurance companies should pay for specific procedures.
Big Conversations
Of course, the consensus among all speakers was that the era of affordable whole genome sequencing is almost here. According to companies like Complete Genomics, this is an exciting opportunity, because cost-effective sequencing means that it will be possible to collect very large data sets, which in turn can be used to understand the genetic basis of human disease.
Already, it is possible to predict how someone will respond to certain drugs, such as warfarin, based on genetic make-up. Stanford bioengineering professor Russ Altman, who runs the PharmGKB.org project, discussed the example of "patient zero," who happens to be another Stanford bioengineering professor, Stephen Quake.
Quake announced last year that he sequenced his genome for US$48,000, and according to Altman's analysis, Quake's genome shows that Viagra is unlikely to work for him. Speaking later in the day, Quake noted the obvious.
"You have to have a strong stomach to look at this stuff," he said.
Indeed, having detailed information on each individual's composition could bring up some sticky issues. Stanford law professor Hank Greeley asked the audience to consider a situation in which a doctor sequences a genome in order to find cardiac data, but also winds up finding genes for a very high cancer risk. Would the doctor have an obligation to tell the patient?
"Doctors aren't prepared for these big conversations," Greely said, but it is something we should start preparing for, as affordable genome sequencing will soon become a reality.
Just as exponentially growing technology drove the boom in consumer Internet applications, bio-informatics is taking off. The healthcare field is generally trussed up in regulation and tradition, but if the technology moves fast enough, it might be able to deliver quality personalized medicine before the establishment can stop it.
---
Sonia Arrison
, a TechNewsWorld columnist, is senior fellow in technology studies at the California-based
Pacific Research Institute
. Follow her on Twitter
@soniaarrison