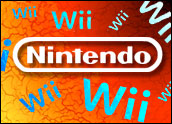 The latest reports from the front lines in the video game console wars show that Nintendo's Wii was the U.S. market leader in January, according to new market research data.
Sales figures for Wii were 436,000 units that month in the United States, compared with 294,000 units for Microsoft's Xbox 360 and 244,000 units for Sony's PlayStation 3, the NPD Group reportedly found.
Sony's 7-year-old PlayStation 2, surprisingly was actually in second place, with 299,000 units sold in January; it recently became the top-selling video game console in Japan.
An NPD spokesperson declined to comment on the new figures.
A Broader Appeal
Nintendo's Wii currently sells for US$250, compared with $300 to $400 for the Xbox 360, $500 to $600 for the PlayStation 3, and just $130 for the PlayStation 2.
The Wii, released in November, is known for its use of motion-sensitive controllers that allow users to participate more actively in the games, while the Xbox 360 and PlayStation games are known for their photo-realistic graphics. During the 2006 holiday season, Wii consoles were perpetually sold out.
"I think the Wii is winning because of its price tag, and also because it appeals to a wider demographic," Ted Pollack, senior analyst for the gaming industry at Jon Peddie Research, told TechNewsWorld. "It's not cost-prohibitive to buy the hardware, and the games can be less intimidating to play and more casual. It appeals to girls, boys, young people and senior citizens."
The Novelty Factor
As a relatively recent entrant in the video game console arena, the Wii stands out for its unique use of motion-sensitive controllers, and Pollack cautioned that there may also be a novelty factor at work behind some of its popularity.
"It's possible some of that could get scaled back a degree after the curiosity factor is satisfied about the motion controller and the whole new way of gaming," he suggested. "Even Nintendo is being cautious."
For some users, he added, graphics could ultimately emerge as the most important distinguishing factor. "The Wii is an awesome machine, but from a graphics performance perspective, the Xbox 360 and PlayStation 3 are superior."
The Blu-ray Factor
The impact Blu-ray Disc technology ends up having may also have a defining influence on the market, Pollack added. Sony's PlayStation 3 includes an embedded Blu-ray Disc player.
"It's too early to call winner," Pollack said. "If Blu-ray continues to gain ground, we'll see the PlayStation 3 start to catch up."
Yet despite the frequent references to war imagery when the competing video game consoles are compared, Pollack thinks all three competitors could have a place. "From a market penetration perspective, all three console companies will do great," he concluded.