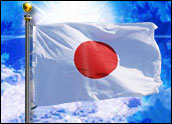 In Japan, a flubbed privacy setting made public a Google Groups chat among Japanese bureaucrats, allowing any-and-everyone to see internal memos, including negotiating positions for an international treaty.
The default settings for Google Groups, which are established by the party that started the chat, allow public access to discussion threads. A drop-down menu can rectify this potential problem, but apparently not everyone is privy to that fact.
Japanese newspaper Yomiuri Shimbun reported that it found 6,000 instances where info from both public and private organizations was publicly available on the Web via Google Groups, including hospital and school records. (The newspaper conceded that its journalists, too, had made this same mistake, potentially revealing drafts of articles and interview transcripts. Takes one to know one, perhaps.)
Among the sensitive info divulged by Japanese officials were talking points for negotiating an international mercury trade treaty as well as exchanges with Swiss and Norwegian reps on the treaty, which is expected to be signed this fall. The memos were not deemed "top secret," but nonetheless weren't (supposed to be) public.
[Source:AFP ]
Pirate Bay Cofounder Encrypts SMS
Pirate Bay cofounder Peter Sunde is releasing a messaging app called Hemlis — Swedish for "secret" — that's designed to encrypt messages sent on mobile devices.
The app will be free to download, although extra features, such as encrypted images, will cost. Hemlis is being crowdfunded and has hit about 29 percent of its US$100,000 goal.
Sunde is not to be confused with fellow Pirate Bay co-founder Gottfrid Svartholm Warg, who fled Sweden after being tried on copyright infringement in Sweden and later racked up hacking charges in Sweden and Denmark.
[Source:The Guardian]
Sweden Takes Down Subtitle-Sharing Site
Undertexter, a site that provided fan-made subtitles to movies and TV shows, was taken offline by Swedish police following a raid on two properties used by the service.
The subtitles, which could be "merged" with video files, were in some cases for movies not yet available in Sweden or still in theaters. This, in the eyes of some, made the unauthorized subtitles that much more illegal.
Police were reportedly acting on complaints from copyright holders; Undertexter, meanwhile, says it has not broken any laws.
Police pinpointed the location of the properties by tracking computers using Undertexter addresses. The next step, according to authorities, is an investigation of materials found on seized computers.
Potential penalties range from fines to two years in jail. A 26-year-old Norwegian man was fined about $2,450 for running a similar service.
[Source:BBC]
Report Sheds Light on US Data-Gathering in Mexico
Mexican newspaper Excelsior reported that, in 2007, former Mexican president Felipe Calderon allowed the U.S. State Department to install a system that would allow it to intercept, analyze and store phone calls, emails and Web chats.
Mexico's federal attorney general's office has launched an investigation.
The deal was reportedly designed to combat drug trafficking and terrorism, but is perhaps being viewed more skeptically in the wake of recent revelations about U.S. data gathering around the world.
Calderon was succeeded in December by Enrique Pena Nieto, who is committed to continuing U.S.-Mexico security cooperation — with the caveat that U.S. law enforcement agencies filter all security matters through the interior ministry. Previously, U.S. law enforcement agencies were working with their Mexican counterparts.
[Source:ZDNet]