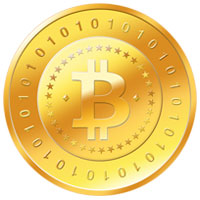 A federal judge in Chicago froze the U.S. assets of Mark Karpeles, the chief of the now-defunct Bitcoin exchange Mt. Gox, and allowed possible victims to demand evidence surrounding what some believe is massive fraud.
Tokyo-based Mt. Gox, once the largest Bitcoin exchange in the world, last monthwent belly up because of what Karpeles has claimed was a massive hacking theft. At the time, Mt. Gox reportedly was holding more than US$400 million worth of bitcoins.
In a Monday bankruptcy hearing, parties suing Mt. Gox expressed concern that the exchange was not hacked, but that Karpeles, who is originally from France, moved millions worth of bitcoins into external coffers.
Karpeles' blog recently was hacked, and information posted purporting to show fraudulent behavior on his part.
[Source: Reuters]
Turkish PM Backs Off the Down-With-Social-Media Rhetoric
Turkish Prime Minister Recep Tayyip Erdogan has dialed back the zest with which he will pursue blocking Facebook and YouTube in the country.
Erdogan is trying to fend off accusations of corruption — accusations that, wouldn't you know it, have found a home on social media platforms. He has dubbed Twitter a "scourge" and vowed to "not leave this nation at the mercy of YouTube and Facebook."
Turkey's president, however, Abdullah Gul, wasn't on board. He flatly rejected the assertion that the nation was entertaining bans on popular social media platforms.
Turkey last month passed a law that gives the government increased control over the Web.
[Source: Associated Press]
Japan to Streamline Online Threat Response
Lawmakers in Japan are preparing a bill that would allow the nation's information security agencies to circumvent the current bureaucratic processes that are believed to hamper their ability to deal with online threats.
Should it become law, the plan would bestow more power upon the National Information Security Center and the Government Security Operation Coordination team. There are concerns that the duo currently is ill-equipped to deal with modern-day cyberthreats because legislation restricts their cooperation.
The proposed overhaul also is designed to bolster coordination among 13 critical infrastructure operators, which are integral to industries such as transport, finance and electricity.
Government Security Operation Coordination data suggests that there were more than 1 million attempts to gain access to government networks in 2012 alone. That's an average of one attempted breach every 30 seconds.
[Source: Japan Times]
China's Virtual Credit Card Market Grows
Chinese e-commerce behemoth Alibaba announced a partnership with China's CITIC Bank to issue 1 million "virtual credit cards."
The creditworthiness of applicants will be contingent upon their online shopping history, and consumers will be able to use the credit cards on platforms that accept CITIC credit cards.
Virtual credit cards are indeed becoming a thing in China. Last month, JD.com, an online retailer, launched a virtual credit card. More recently, Internet giant Tencent announced a partnership with CITIC Bank and Zhong An Online Property Insurance to dole out a million virtual credit cards of its own.
[Source: The Next Web]