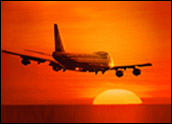 Think of the devices that have been made redundant by smartphones: landline phone, laptop computer, global positioning system (GPS) receiver, map, compass, flashlight, still camera, video camera, gaming console, calculator, wristwatch, electronic photo frame, newspaper, magazine, book, radio, weather radio, police scanner, MP3 player, television, home entertainment system remote control, main street bank, tape measure, bubble level, and coming up, your wallet.
It's not surprising then that we may need to rethink our personal power needs. This one multitool (the smartphone or tablet) requires power all day, every day, yet is designed for mobility and use where power outlets aren't available. These devices also don't accept classic, readily available extra batteries, like the AA.
Battery technology, despite its advances, still doesn't provide always-on power all the time. However, there are steps you can take to avoid losing power and crippling your connectivity.
Figure Out Your Usage Patterns
Calculate how many milliamp hours (mAh) you need. Milliamp hours are measurements of units of energy over a period of time. The simplest way to determine what you need is first to identify how many milliamp hours your existing battery is rated at. Do this by checking the label on the battery. Then figure out how long your battery usually lasts. Buy a self-contained rechargeable battery pack to make up the difference.
For example, many smartphone stock batteries provide 1650 mAh. You know that after an overnight charge your phone's charge lasts until about five or six o'clock with heavy use — say 8 hours use. Double the period to 16 hours by adding another 1650 mAh. This can commonly be achieved through extended batteries, a self-contained rechargeable battery pack or a solar pack.
Extended Battery
Remove the existing battery and replace it with an after-market variant with more power. They often come in a 3500 mAh configuration — simply swap the batteries out.
This is an expensive capital solution, however, because you're likely to replace your phone well before the battery reaches end-of-life, and chances are the after-market battery won't fit in your new phone down the line.
Self-Contained Rechargeable Battery Pack
Purchase a self-contained rechargeable battery pack. Battery packs using a lithium ion polymer can be recharged hundreds of times and used across devices. The technology is supposed to hold a charge for up to a year without use, unlike older nickel cadmium technology.
I've been using Energizer's XP4001 pocket-sized Energi To Go 4000 mAh product, which has two 5V USB ports for charging, and ships with some tips, including those for micro USB and Apple.
This pack has saved my bacon almost every time on extended travel days. I have been able to continue using media on my phone well into the evening, and until I've nodded off on red-eyes.
Solar Power
Energizer's solar battery pack, the SP2000, provides 2000 mAh at 5V of power. Charging takes a whopping 6 hours using the sun. Conveniently, the device also has AC adapter connectivity so you can plug it in and charge the battery in 3 hours.
This solar solution isn't going to provide practical power on a daily basis; however, it should work for extended power needs, such as a multiple-day camping trip or a natural disaster.
Cut Radios
Switch the various radios off on the phone when you aren't using them. For example, switch off the 4G data radio if you're outside of a known 4G market. Check the 4G coverage on your carrier's website.
Switch on airplane mode and switch on GPS if you're in a remote area and there isn't any voice or data service, for example when skiing or hiking. Turn off Bluetooth when you're not using it.
Final Check
Systematically go through each app's settings and advanced options and look for items that may be using excessive juice. Primarily look for data use. The easiest thing do is to switch off any synchronization settings — although this limits the usability of the device, which is why I've placed this step last. The whole point of a smartphone is its feature set that includes always-on syncing with social networks and so on.
Other things you can do include lowering the screen brightness; reducing the screen timeout; and switching off automatic downloads of media like podcasts.
Want to Ask a Tech Question?
Is there a piece of tech you'd like to know how to operate properly? Is there a gadget that's got you confounded?
Please use the Talkback feature below and I'll try to answer as many questions as possible in this column.