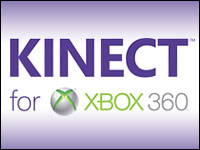 Science fiction enthusiasts could probably connect over plans Microsoft announced Monday for Kinect, the company's interactive gaming add-on for the Xbox 360.
A software developers kit (SDK) is on the way, Microsoft representatives told journalists at a sneak-peek event that featured a Kinect digital rendering right out of the classic simulation movie "Westworld."
Transported into something akin to "the ancient Roman city of Pompeii," All Things Digital columnist Arik Hesseldahl wrote that he could see detailed 3D renderings of his environment and other users.
Quantum Leap or Early Glimpse?
Our data is already migrating en masse to the virtual cloud. Just imagine if our physical environments — and our physical persons — were to follow, interacting as a population of avatars on a three-dimensional rendering, while leaving behind withered shadows of our former selves, so out of shape from gaming and Kinecting we had literally become a world of Mr. Softies.
Microsoft's holographic reproduction demonstration may the first step in just such a quantum leap, though for now company spokesperson Jessie DiMariano told TechNewsWorld the technology is meant merely to "provide consumers with the best entertainment, social, and gaming experiences."
Or it may be the earliest glimpse of an entirely different, more practical technology tool.
"The Avatar Kinect system is incredibly interesting, not necessarily for what it is now, but for the possibilities that it represents," Ken Basin, Greenberg Glusker entertainment and intellectual property attorney, told TechNewsWorld.
Not Your Grandma's ESP
With a virtually limitless well of environments to draw from, Kinect could certainly expand beyond the gaming and home entertainment industry. Virtual environments can enhance collaborative interaction and task completion, said Iowa State University associate business professor Brian Mennecke.
To explain why virtual denizens achieve a "higher level of perceptual engagement," Mennecke has developed Embodied Social Presence (ESP) Theory.
"In virtual games like Kinect or 'Second Life,' users not only have the ability to see the other avatar, but interact with it and, importantly, with the objects and spaces the avatars inhabit," Mennecke told TechNewsWorld. "This interaction, with all these elements together, creates a richer experience."
For collaboration, the implications are "very powerful and engaging," Mennecke explained. "Not only can I talk with the person on the other end, but I can also do things with him or her through my avatar, such as build models of objects like airplanes or buildings."
New Kinection
Present-day collaborative technologies such as video conferencing might be the first to benefit from the new Kinection.
"People often minimize their video screens during a videoconference," Mennecke said. "Once they get a sense of who the other person is, what they look like, and how they respond, then users of the system want to get down to business."
Kinect-style avatars could change that minimizing behavior. "When working on shared tasks, this will be very helpful in engaging each party," said Mennecke, who sees Kinect becoming a staple not only in homes, but on computing desktops.