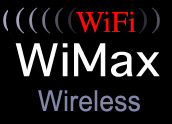 Cellular data services have spawned an array of acronyms, including W-CDMA, WiFi, WiMax, and CDMA2000 1x EvDO. For those enamored by abbreviations, one more is about to emerge — WiBro — which stands for wireless broadband.
South Korean government officials, network equipment companies, and cellular network suppliers devised this subset of the WiMax standard and hope that their work will gain worldwide acceptance. "The Koreans want to move ahead with WiMax deployments and since the standard is not yet fully ratified, they developed their own version of it," noted Lance Wilson, an industry analyst at ABI Research.
The Koreans hope that the aggressive action will enable businesses and consumers to take advantage of wireless broadband services. Another potential perk is Korean equipment vendors could be in a strong position to establish themselves as top WiMax suppliers.
How Popular Are You?
However, the moves are fraught with potential problems, starting with the level of acceptance WiMax will attain. During the past few years, vendors have been working on WiMax standards, which fall under the IEEE 802.16 banner and are designed to support wireless Wide Area Network (WAN) transmissions at speeds from 1M bps to 70M bps.
WiMax comes in two flavors. The first version, 802.16g, is designed for point-to-point applications, so carriers can use it to connect their offices. The IEEE completed work on this standard; the WiMax Forum, a vendor consortium, is putting the pieces in place needed to test products for standards compliance; and vendors are starting to ship their systems.
The second version of the standard, 802.16e, works in a point-to-multipoint fashion. Here a carrier can use WiMax to support consumer and business applications much like Digital Subscriber Line or cellular services. The IEEE has been working on this standard, and analysts expect it to be ratified in 2006.
Giving WiMax a Jump Start
Rather than wait for that work to unfold, the Koreans decided to jumpstart the standards making process: WiBro is their version of 802.16b standard. The move is in keeping with Korea's aggressive promotion of wireless data services: "The Koreans are two to three years ahead of the U.S. in deployment and use of wireless data services," said Neil Strother, an industry analyst with The NPD Group.
Maintaining that position requires cooperation between government and the private sector. Last year, the government set aside radio frequencies for the services, and carriers, such as SK Telecom and Korea Telecom, have announced plans to offer WiBro service in 2006. Equipment vendors, such as LG Electronics and Samsung Ltd., have begun building WiBro systems to support these services. Theoretically, WiBro equipment will work, carriers will deploy these services, and customers and businesses will find novel uses for the extra bandwidth, such as video and mobile commerce applications.
The Koreans are betting that wireless WAN data services will be popular, but historically, these services garnered only niche interest. Carriers have only been able to offer point-to-point WAN services, which can be expensive, and items, such as line-of-sight problems, diminished user interest. In addition, WiBro faces more intense competition than in the past, because alternative wireless data services, such as 3G cellular networks and WiFi are emerging.
Comparing Strengths and Weaknesses
Yet proponents think WiBro has sufficient strengths to win over users. This network technique offers more bandwidth than 3G and WiFi networks. "Because of its WAN focus, WiBro should offer carriers a robust way to manage their services," noted Lindsay Schroth, senior analyst at The Yankee Group. In comparison, WiFi hotspots can be difficult to control because WLANs were built for enterprise networks. While WLANs support transmission ranges measured in a few thousand square feet, WiBro is capable of transmitting network signals in areas of about 30 square miles.
Initially, cost is expected to be a significant barrier. WiBro requires two connections, one installed on the carrier's network and the other connected to the customer's device. Initially, the former is expected to be expensive, costing several hundred to a few thousand dollars, while prices for the latter are expected to range from US$100 to $250. In comparison, WLAN WAN carrier products cost a few hundred dollars, and end user devices are embedded into portable systems, such as laptops and handheld devices.
The network monitoring functions with wireless WAN systems are demanding, because these networks are susceptible to new types of outside interference. For instance heavy precipitation can impede transmissions or local traffic can block transmission lines. To address these problems, equipment vendors may need to develop new management product lines.
Taking on the World
Another problem for WiBro could be a lack of worldwide support. "There have been instances where Europeans and American have supported different versions of the same standard," The NPD Group's Strother told TechNewsWorld. "While theoretically they should interoperate, that has not always been the case."
How different WiBro will be from WiMax is unclear. "The WiMax standard was fairly well developed when the Koreans started building on it," ABI Research's Wilson noted. "Also, all WiMax systems are based on the same multiplexing technique, OFDM (orthogonal frequency division multiplexing), so the differences when moving from one to the other should be slight rather than significant."
More noteworthy challenges may come from political considerations. European and American companies may not want to give the Koreans a head start in product and service development and start focusing more intently on WiMax deployment. To head off potential political problems, the Koreans started to promote WiBro as an international rather than Korean standard. In July, the Japanese government approved WiBro as a possible next generation data networking service. Sprint is working with Samsung to test WiBro services, and Intel and LG have joined forces to try and ensure compatibility between WiBro and WiMax products.
Given its nascent stage of development, WiBro's future is unclear. "It would be unwise not to take what the Koreans have done seriously," concluded ABI Research's Wilson. "They have government, hardware manufacturers and service providers working as a cohesive group, which in itself is a major accomplishment, and one possible in only a few other counties."