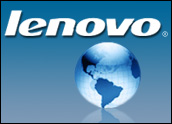 Lenovo unveiled its latest offering for business users Tuesday — two new workstations. The ThinkStation desktop computers are a first for Lenovo. The No. 3 computer maker has focused primarily on sales of its ThinkPad laptops.
It is also the first time the Chinese hardware maker has added a new Think-branded PC to the line since it purchased IBM's personal computing division in 2005 for US$1.75 billion. In addition to Thinkpads, the deal also included ThinkCenter desktops.
The S10 and D10 workstations are aimed at professionals working in the most demanding data and graphics intensive environments, Lenovo said. The machines are able to meet the highest performance demands associated with computer-aided design (CAD) and engineering, digital content creation, oil and gas exploration and electronic design automation, according to the maker.
"These are important initial offerings for the company because the showcase Lenovo breaking out from underneath IBM's umbrella and starting to establish themselves as a fully independent complete solutions provider in the hardware space," said Rob Enderle, principal analyst at Enderle Group.
Thinking Big
The ThinkStation D10 will feature Intel's Quad-Core Xeon processor 5400 series, the first based on the chipmaker/s new 45-nanometer technology, which almost doubles the density of transistors on the chips for maximum energy efficient performance. The S10 workstation sports Intel's Core 2 processors, including the Core 2 Extreme processor QX9650.
Both systems also include Nvidia's new Quadro line of graphic cards, support Red Hat Enterprise Linux and come preloaded with Windows Vista Business edition. A dual gigabit Ethernet slot, up to 8 PCI slots, and 2 USB ports are also possible options. In addition, the workstations are RoHS compliant and many models are Energy Star 4.0 certified.
The new line will be available in January. The S10 will start at around US$1,199, and the D10 will be priced from about $1,739.
Moving Up
Lenovo introduced the desktop workstations in order to compete with HP and Dell, the top two PC vendors, Benjamin Gray, a Forrester Research analyst, told TechNewsWorld.
"Lenovo is the No. 3 desktop supplier to North American companies with 1,000 or more employees, with 16 percent marketshare. Their laptop share is even bigger," he explained.
"This announcement is welcome to many of Lenovo's existing customers that have standardized on it as a desktop supplier but have had to turn to another supplier for workstations. Now, companies have the ability to fold their workstations into their master agreement with Lenovo. For these customers, it's one less PC supplier relationship to maintain."
The hardware maker has a strong international presence and is also looking to expand its international markets, said Lloyd Cohen, an IDC analyst. Even though Lenovo is a relatively small player in the workstation market, the 30 percent margins they make on workstations is "good business," he said.
"Those are strong markets and it is a logical extension of its mobile business. There are only a few players in the workstation business, and it's an over-$5 billion market," he told TechNewsWorld.
The main factor working in Lenovo's favor with this launch is the perception, thanks to the ThinkPad: that it is a quality hardware provider in line with IBM and aggressive in terms of pricing, according to Enderle.
On the downside, he added, Lenovo is not IBM, and business users are often concerned about new entries in this segment.