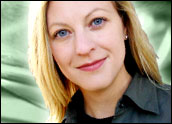 After years of struggling under a massive regulatory framework, the telecommunications industry is starting to see some positive change. Last week, the National Conference of State Legislatures (NCSL) admitted that current regulations stifle innovation, and today the American Legislative Exchange Council (ALEC) will consider a similar policy statement.
Anyone who follows state politics knows that these groups don't always see eye-to-eye. The NCSL is typically driven by left-of-center Democrats while ALEC is home to conservative Republicans. The two groups, however, seem to be converging on this issue area, demonstrating what happens when technology forces a revolution.
In the policy statement approved by the NCSL last week, legislators recognized that cable, wireless and satellite all compete with telecommunications, yet the law treats them differently, causing an uneven playing field.
Thwarting Competition
"This uneven treatment, while not intentional, has led to competitive barriers, discouraged investment in infrastructure development and delayed the roll out of advanced telecommunications services by existing regulated telecommunications providers," the document said. Indeed, the unintended consequences of telecom regulations were many, including years of expensive litigation and lost capital investment.
The document goes on to say that "government and industry should strive for a telecommunications policy framework that promotes and ensures fair and open competition, removes obsolete barriers that result from outdated, burdensome regulation and requirements, ensures similar government regulation for all technologies that provide similar services, encourages innovation and investment, and allows consumers and the marketplace to determine winners and losers, not government regulation."
This is almost enough to make a free-market economist dance with joy, until, of course, he or she reads the next sentence: "As competitive markets alone may not be able to provide an advanced communications infrastructure to all citizens, institutions and businesses, government should continue to encourage the availability of such an infrastructure to all."
Authority Over Taxes
This seems to advance the dubious possibility that humans might live someplace where satellite and wireless technologies won't reach them. Clearly, while the folks at the NCSL give lip service to the marketplace, they are simultaneously eyeing a new medium that grew up without their oversight: the Internet.
In what is almost certainly a play to get their hands on new data services, the NCSL urges "the Congress and the FCC to preserve the authority of the states over intrastate telecommunications services and facilities." They also want authority to tax new communications services, but they promise that taxation will "be in line with general business taxation at all levels of government." Perhaps that means that the NCSL wants states to lower wireless taxes?
According to a study by economist Gregory Sidak, wireless is already taxed more than the average business. For instance, in California the state wireless tax is 13.59 percent whereas the state general business tax is 7.85 percent. Somehow, it's doubtful that authors of the NCSL document had lowering of taxes in mind.
What's more likely is that they want to make sure they will be able to control new services like Voice over Internet Protocol (VoIP) as it becomes ever more widespread. Indeed, the debate is already happening at the federal level.
State Intervention
Last week, the Senate Commerce Committee amended a bill by Sen. John Sununu (R-NH) that was supposed to protect the new service from state intervention. One change, pushed by Sen. Byron Dorgan (D-ND), allows for states to tax VoIP for universal service, opening the door to other suggestions and broader taxation. Not a great sign for consumers looking for the innovative products that come from a minimally taxed industry, but perhaps the tables will turn. There's also ALEC's resolution to keep in mind.
At its meeting in Seattle today, ALEC will be considering these issues, and while no one knows what its final policy statement will say, many are in agreement that discrimination among the various ways of providing communications services should end.
In a draft document obtained this week, ALEC's proposed language said, "be it resolved that ALEC shall voice its support of minimal, competitively neutral state and federal regulation of all telecommunications providers, including incumbent and competitive wireline carriers, wireless carriers and cable telephony providers."
Now that's something for economists, industry and consumers to all celebrate.
---
Sonia Arrison
, a TechNewsWorld columnist, is director of Technology Studies at the California-based
Pacific Research Institute
.
---