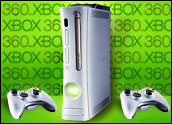 A comedy film called Pulp will skip theaters and DVDs and instead premiere on the Xbox 360 — the first time a feature-length film has ever been distributed exclusively on the video game console.
The film, which chronicles the adventures of a comic book publisher recruited by police to stop a crime syndicate, is part of what Microsoft says will be a push to distribute more films via its Xbox Live service.
High costs related to distribution — coupled with Pulp's anything-but-guaranteed commercial appeal — were the impetus for the unprecedented move, according to the BBC.
Pulp will be available Monday.
[Source: BBC]
Labor Shortages Drive Manufacturers Deeper Into China
Foxconn Technology Group is among the electronics makers increasingly moving manufacturing hubs toward inland China because of coastal labor shortages.
The influx of electronics manufacturers to inland China — and away from traditional industrial hubs along the east and southeast coast — is not saving the companies much in wages, according to Bloomberg. Instead, the moves are inspired by the need to meet demand. Labor costs in coastal cities like Guangdong and Shenzhen, traditional manufacturing hotbeds, are no longer more expensive; there just aren't enough workers there.
Example: Foxconn makes iPads and iPhones in western Sichuan province and central Henan province, neither of which is along the coast. Wages in Sichuan and Henan have risen some 120 percent the last three years, but Foxconn nonetheless employed 300,000 people in Henan in the fourth quarter of last year — up from about zero people in 2010.
Foxconn competitors Quanta, Pegatron and Wistron have reportedly followed suit by building factories in inland China.
[Source: Bloomberg]
Europe's 'Google Laws' Piling Up
Having struck deals with news publishers in Belgium and France, Google will now be subjected to a new law in Germany. The legislation, approved on Friday, will force search engines and news aggregators to pay for publishing snippets to articles.
The German parliament has been discussing the proposal for months, and while it must still be approved by its upper chamber, it appears as though the search company has been dealt another blow by a European country defending itself against Google's market-altering powers.
The bill that was ultimately passed by the lower chamber is not as strict as the original version, which would have mandated a fee for publishing even a word of copyrighted content.
[Source: Paid Content]
Huawei Thinking — and Talking — Big
Having established itself as an infrastructure giant, Chinese telecommunications equipment firm Huawei is taking aim at consumer devices — and it's aiming high.
At a technology conference in Spain last week, Wan Biao, CEO of Huawei Devices, said the company wanted to challenge Samsung and Apple in the smartphone market. He said that Huawei would be "at least top three — and maybe No. 1."
This is in sharp contrast to the rhetoric coming from Nokia, which has hinted it is forgetting about Apple and Samsung for now and instead focusing on ousting BlackBerry and laying claim to No. 3.
Huawei, which was founded by an ex-military officer, has had to battle concerns in the U.S. and Australia, among other places, that its telecommunications networks pose a security threat. The recent report by Internet security firm Mandiant, which implicated the Chinese military in an ambitious years-long cyberespionage campaign against the U.S., did nothing to allay those concerns.
The company is moving on, Biao said. It is reportedly enlisting 45,000 software engineers to bolster its mobile products, and will target growing markets such as Africa.
[Source: BusinessInsider.com]