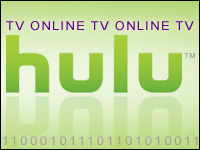 In an apparent effort to thwart TV show piracy, Hulu Japan, a subscription streaming site, will show episodes of Saturday Night Live mere hours after the show airs on U.S. television, according to GigaOm.
Hulu, which is based in the U.S. but also operates in Japan, struck a deal not with NBC, the network that broadcasts SNL, but with Broadway Video, the company that produces the show.
GigaOm writes that Hollywood's big boys — of which Broadway Video is not one — might be a little more hesitant to agree to such a deal. To that end, many of Hulu Japan's other stateside agreements, such as its deal with HBO, only cover previous seasons.
Germany to Citizens: Avoid Internet Explorer
The German government implored citizens to avoid — at least for a little while — Microsoft's Internet Explorer following the discovery of a bug in the browser, according to Reuters .
The bug, which was confirmed but not yet fixed by Microsoft, reportedly makes PCs vulnerable to hackers: After an Internet Explorer user visits a malicious website, their computer can be taken over by hackers who exploit the bug.
Must Be Feared
The German warning, issued by the Federal Office for Information Security, said that the spread of an infectious code "has to be feared," and that all IE users should use an alternative browser until Microsoft offers a security update.
Microsoft downplayed the threat posed by the bug, saying in a statement that there have been few attacks and that the "vast majority" of IE users have not been affected. Microsoft added that it would release software to protect PCs within days.
According to Reuters, the bug was discovered last Friday on a PC in the tiny European country of Luxembourg.
According to StatCounter, Google Chrome is the Web's No. 1 browser with a 34 percent market share. Internet Explorer has 33 percent, Firefox 23 percent and Apple's Safari 8 percent.
As if having Europe's biggest government tell its citizens to ditch your product wasn't bad enough, Microsoft's Tuesday got even worse. According to Bloomberg, European Union regulators are preparing antitrust complaints because of Microsoft's failure to follow through on a settlement agreement to offer users a choice of browsers. Microsoft declared earlier this month that it was hellbent on meeting the EU's antitrust concerns, but Tuesday's announcement suggests the company isn't moving quite fast enough.
A $1 billion EU fine against Microsoft was recently upheld. In short, the company can't catch a break in Europe.
RIM Licensing Microsoft Technology
Beleaguered BlackBerry maker Research in Motion, or RIM, is licensing technology from Microsoft to allow for easier storage and transfer of large files, according to the Associated Press.
RIM will have access to patents for "exFAT," a filing system that facilitates storage of large files such as photos and videos. Terms of the deal were not disclosed.
RIM is reportedly working on a "next-generation" operating system due out in early 2013. The company's shares leapt 8 percent after the announcement but receded later in the day (it is RIM, after all). Microsoft's shares fell, but that could have something to do with the headache(s) mentioned above.
Tapping China's Online Booze Market
Decanter, a UK-based wine magazine, has launched a Chinese site in an attempt to get a slice of China's growing e-commerce booze sales, according to Jing Daily.
According to Tech In Asia, Chinese consumers are expected to spend $2 billion on wine, beer and booze from online sites by 2014.
Decanter also opened an account on China's Twitter-esque social media platform, Sina Weibo.