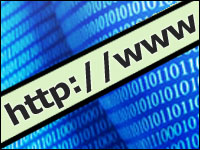 It was time to try something new.
The western Africa nation of Mali, whose .ml domain current has fewer than 50 active websites, will let people around the world register .ml sites for free.
Less than half of Mali has mobile phone coverage, and just 4 percent of the population is online. Nevertheless, it will give away its domain starting in July, a move that the general managers for Mali's technology and communications body said was designed to "put Mali back on the map."
There is precedent for such a move. Tokelau, a cluster of islands in the South Pacific with a population under 2,000, began giving away its .tk domain, which went on to become the most popular domain name in the world.
Alas, a disproportionate number of .tk sites are known for phishing and spam, but it is testament that people like free.
[Source: The Guardian]
Huawei Releases Annual Report, Rebuffs US Allegations
Huawei is still running damage control over security threat allegations — or at least that's still what the media is focusing on.
The Chinese telecommunications company on Monday released its annual report and then took to reiterating that it is not involved in espionage or other cyberchicanery.
The company was called out late last year in a U.S. House Intelligence report which said, more or less, that Huawei and fellow Chinese telecom ZTE should not be trusted. Australia, too, had voiced concerns about Huawei.
This perception was further exacerbated when U.S. security firm Mandiant released its bombshell report claiming that the Chinese military has for years been conducting an extensive espionage campaign against the U.S.
Huawei's founder used to be a member of the Chinese military, which made it pretty easy jump to conclusions.
On Monday, Huawei — again — said that fears were unfounded. It then went on to discuss how sales of networking equipment — which was at the heart of U.S. security suspicions — would become a smaller part of the company's MO. Going forward, Huawei will increasingly focus on smartphones, including in emerging markets like Africa.
While the business model evolves, Huawei is still addressing security concerns.
"There has never been any incident of our product threatening cybersecurity or network security," chairman Guo Ping said.
The company's network equipment sales will drop to 60 percent of revenue in 2017 — last year it was 73 percent — while consumer devices will increase from 22 percent last year to 25 percent in 2017, Guo said.
[Source: Bloomberg]
WeChat: 40 Million of 300 Million Users Are Overseas
Out of 300 million total users, the WeChat messaging app has 40 million outside its home base of China.
The figures, revealed by Tencent president Martin Lau, show that WeChat is at the forefront of a wave of Asian apps gaining a foothold overseas. Japan-based Line and Korea's KakaoTalk have 120 million and 70 million worldwide users, respectively.
It is not clear how many of the 40 million overseas users are in the U.S. and Europe, but WeChat is on the record saying it wants to penetrate the West.
WeChat has dedicated offices in the U.S., Indonesia and Thailand. WeChat's parent company, Tencent, generated US$7 billion in revenue — and nearly $2.5 billion in profit — in 2012. [Source: Tech In Asia]
Report: China's E-Commerce Market Could Change Nation's Economy
China's e-tailing market could alter the nation's consumption habits, according to a report by McKinsey Global Institute, or MGI, the research arm of global management consulting firm McKinsey & Co.
Whatever the effects end up being, China's e-commerce market is gargantuan. It logged an estimated $190 to $210 million in sales in 2012, nearly equal to the U.S., which owns the world's top e-commerce market.
However, that figure will climb to between $420 billion and $650 billion by 2020, which would top the current US e-commerce market — plus Japan, the UK, Germany and France, based on estimates from MGI.
By then, China's e-tailing market could account for 15 to 20 percent of the country's overall retail sales of social consumer goods, the firm hypothesized — up from 5 or 6 percent today.
[Source: The China Daily]